- Dashcam system records the shocking moment when a man impacts with his bike the back of a car in Singapore.
On this bizarre video we can see how a big pileup is created in Singapore, after a driver responds too slowly when another car is changing lanes and he crashes into it.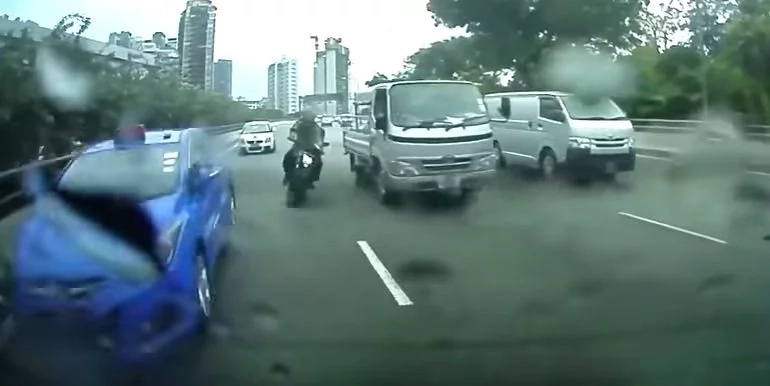 After both vehicles stop a man on a motorbike crashes into the rear end of the same car and apparently gets stuck under it.
The original video of this shocking scene was deleted from YouTube, but the video that you can see below was sent to the channel Raw Leak by users of the page with the intention of bringing back the lost footage.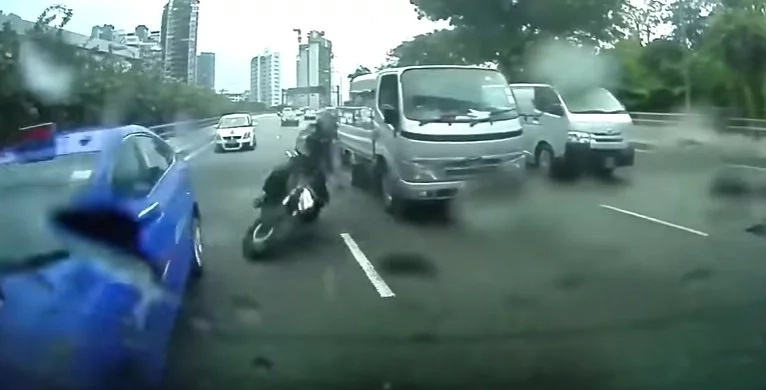 The entire situation was recorded through a Dashcam system installed on the back of the vehicle that caused what seemed like a fatal accident.
There has not been any additional information revealed and the severity of the biker injuries is unknown.
Source: Kami.com.ph