- A video of an accident involving a jeepney has gone viral
- The accident took place because the driver was driving fast on a wet and slippery road
- Netizens urged motorists to be extra careful in driving, especially when it is raining
A scary video clip showing a reckless jeepney driver almost getting his passengers killed by driving very fast on a slippery road has shocked the online community.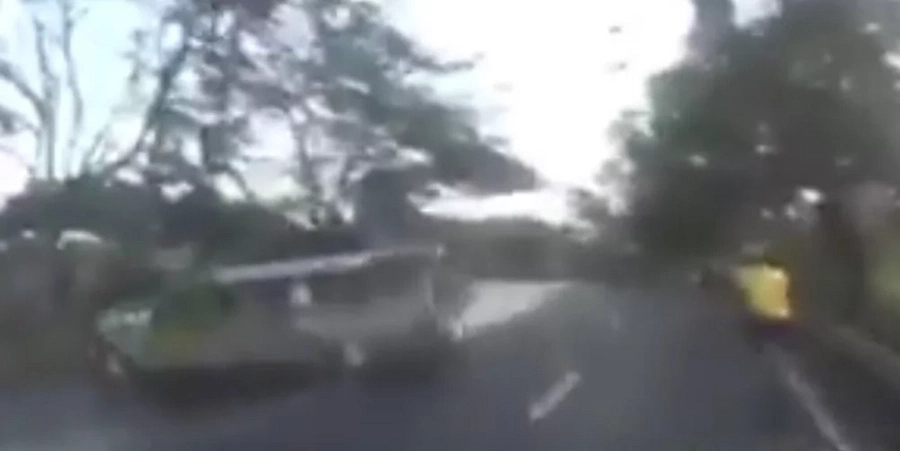 The video shows a car and a bike driving slowly and peacefully along the road. A few moments later, a fast jeepney is seen approaching from the other lane.
READ ALSO: Arrogant Pinoy policeman bullies local teens playing basketball during raid
The jeepney driver then lost control of his fast vehicle due to the wet and slippery road. The public utility vehicle can then be seen dangerously spinning multiple times on the road.
"Ingat po sa pagmamaneho kapag basa ang kalsada.. Share natin para maging babala sa mga motorist," the netizen who shared the video clip posted.
(Be careful in driving your vehicle when the road is wet and slippery. Let us share this video as a warning to motorists.)
READ ALSO: Heroic Pinoy cop gets into deadly gunfight with 3 dangerous hold-uppers
Other social media users also urged motorists to be careful not only when driving on wet roads.
"Kahit pa hindi madulas ang daan, dapat talaga dahan dahan lang. Maraming jeep sa Pinas grabe humarurot parang gustong makapatay," a concerned social media user said.
(Even if the road is not slippery, all motorists should drive slowly. Many jeeps in the Philippines drive very fast like they want to get people killed.)
READ ALSO: Pinoy driver smashes car into careless motorcycle rider in Batasan Hills
SHARE this scary video with your loved ones!
Do you have a story to report? Has something shocking happened in your local community? Send us a message on our Facebook page!
Here is another video that will shock you!
READ ALSO: Sneaky Pinoy thief performs acrobatic stunt to get into van and steal valuables
Source: Kami.com.ph