- Deadly Cobra escapes into crowd at bizarre snake show in Phuket, Thailand
- The reptile trainer pulls the snake away just before it can bite someone
- In a single bite Cobras can administer enough venom to kill 20 people
More than 100 people were terrified after a deadly cobra escaped into the audience and arched its neck at terrified crowd members that were enjoying a bizarre act at a venue in Phuket, Thailand.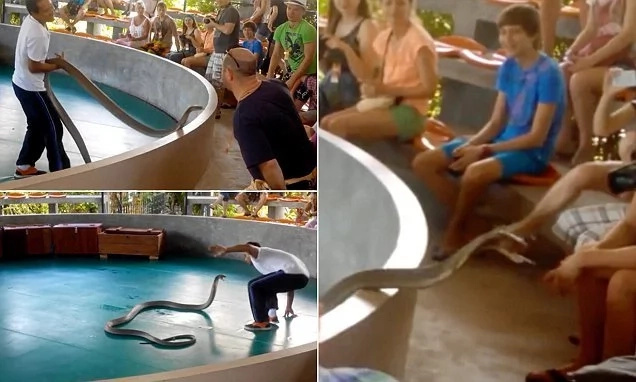 The event was recorded in video by one of the tourist and shows how for a few seconds it appears that the cobra was going to find a new victim, but thankfully, its trainer pulled it away just in time.
At the beginning of the clip the risk of an attack seems relatively unlikely as the charmer pulls off a number of impressive tricks.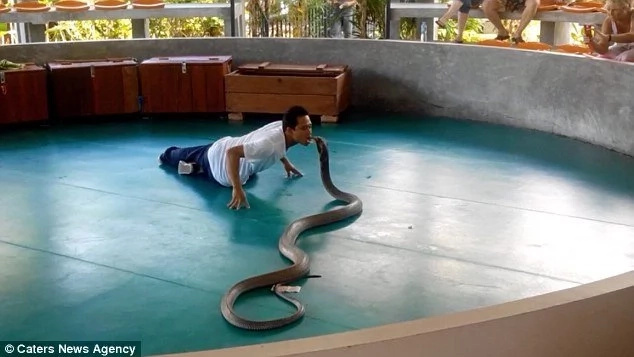 To get the deadly reptile's attention the trainer stamps at the ground and skillfully dodges when it pounces.
Cobras are known to be shy but when confronted they are a force to be reckoned with and can raise up to one third of their bodies straight off the ground and still move forward to attack.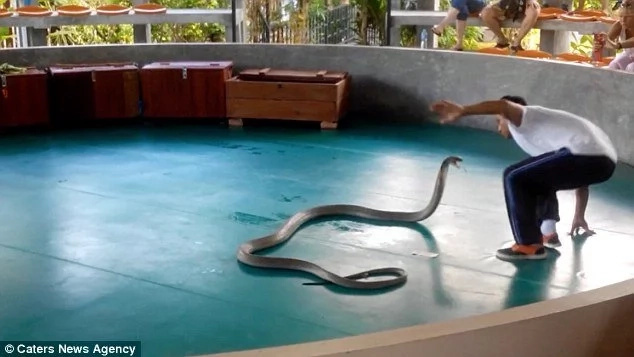 Dmitriy Bodnar, from Moscow, filmed the whole episode on his phone and said:
"The show was very interesting. I sat quietly and watched until the snake almost bit spectators. I do not know whether it was part of the show or something went out of control, but the fact is I was frightened, not only I was frightened - everyone was."
Cobras can deliver such a large amount of neurotoxin that a single bite could kill 20 people - or one elephant.
Source: Kami.com.ph