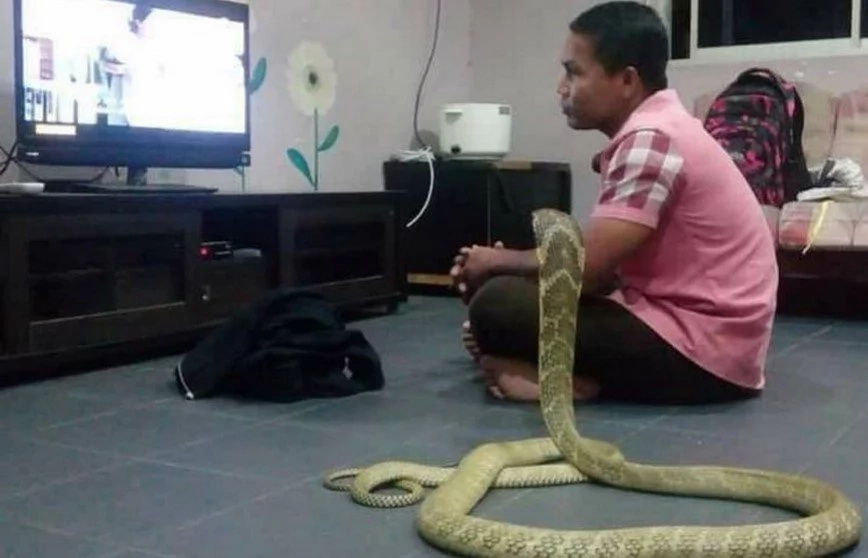 - A man from Malaysia has found his true love reborn as a cobra
- He states that the snake shares a resemblance to his deceased girlfriend
- The man lives with the snake, he dines with the snake, watches TV with the snake and even eats with the snake
- He has been warned that the snake is an extremely dangerous wild animal and the consequences could be dire
After this man's girlfriend died the poor guy was mad from grief that he had been separated from the love of his life forever. Like the protagonist of an Edgar Allan Poe poem he feared that she was forever stranded on plutonian shores.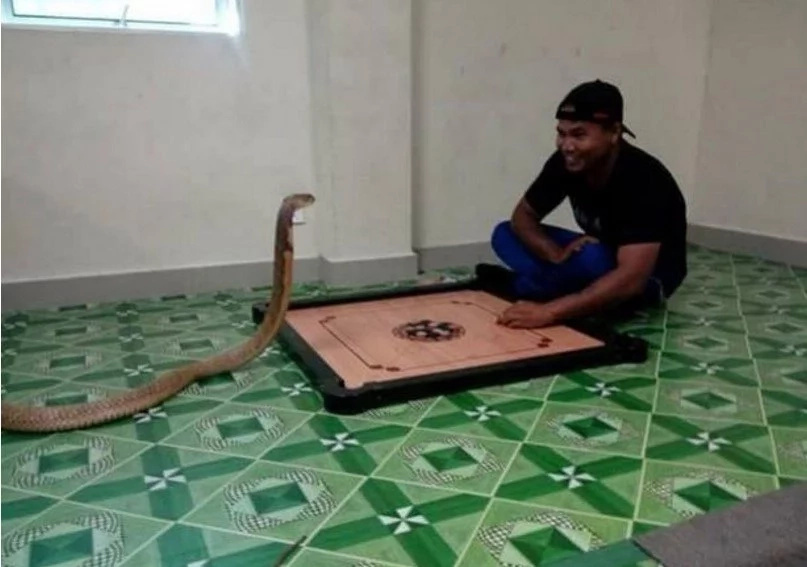 But she came back. As a snake. Poor woman.
He states that the snake bears a striking resemblance to his deceased special other. The grieving man adopted the snake as his pet and lives with it. The couple eat together, watch TV together and even sleep together.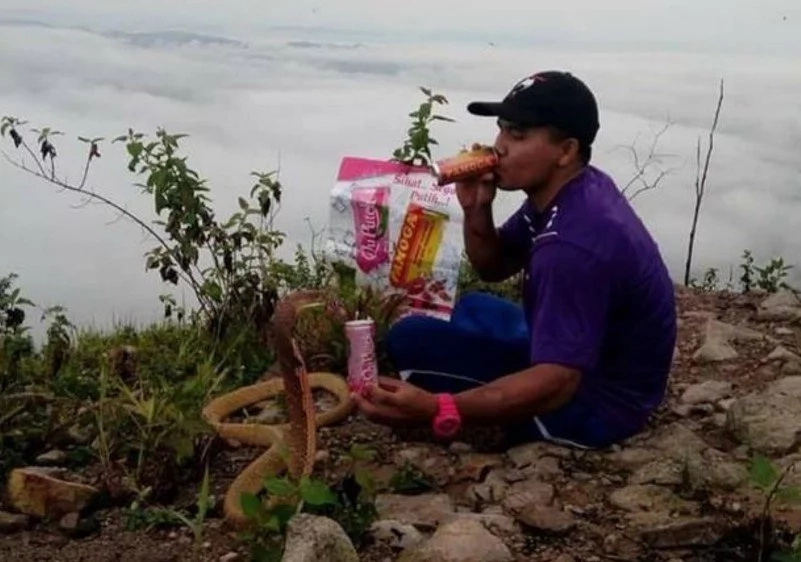 The reincarnation supporter lives with a 3 meter cobra and is well known in his community as "that guy that lives with a snake."
However animal specialists warn that no matter how much he loves the snake it is still a wild animal that is not capable of higher feelings. He has been warned multiple times that living with a venomous snake is extremely dangerous.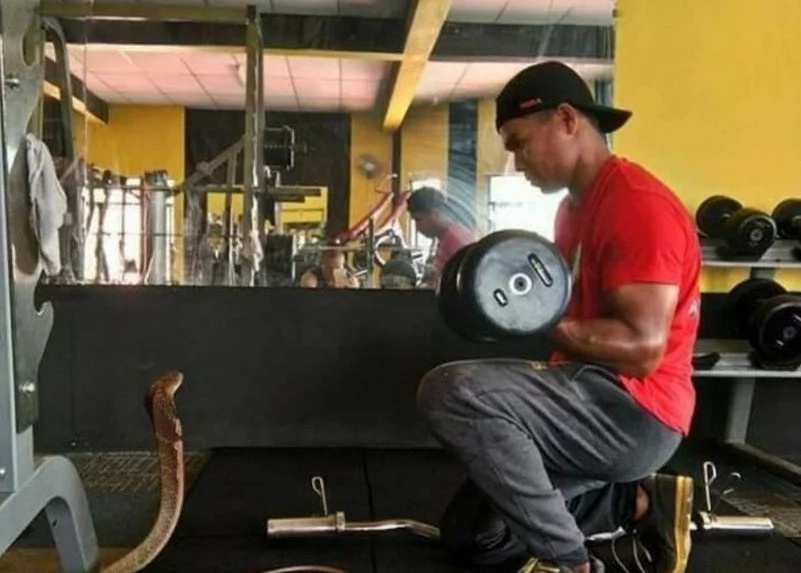 Source: Kami.com.ph