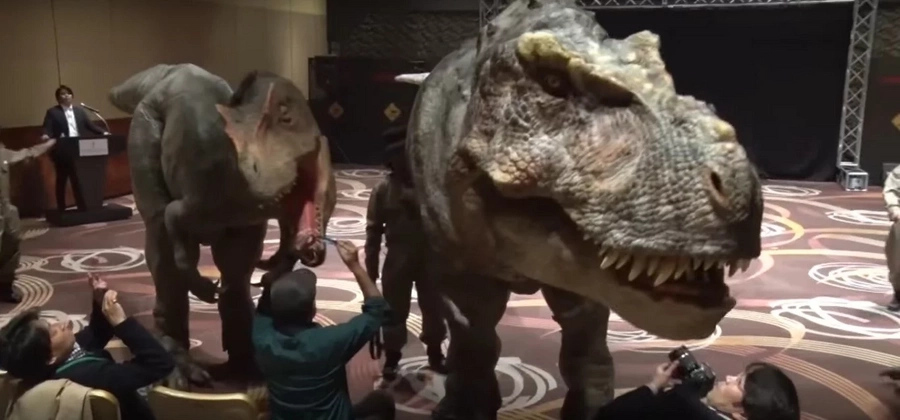 - In Japan a group of robot engineers have succeeded in building extremely lifelike robot dinosaurs
- They recently presented their robot dinosaurs in front of a crowd and people were shocked when they saw the monsters come back to life in front of their eyes
- The engineers hope that in the near future they will be able to create a whole park filled with similar robots
The sound of thunder echoed through the packed hotel hall as engineers brought back the massive behemoths that once ruled the earth back to life. Visitors were shocked by how lifelike the robotic revenants that stood before them looked.
We could have a Jurassic Park-like experience in the very near future thanks to these Japanese tech wizards.
Recently human operated robot dinosaurs were presented in front of a crowd and potential investors.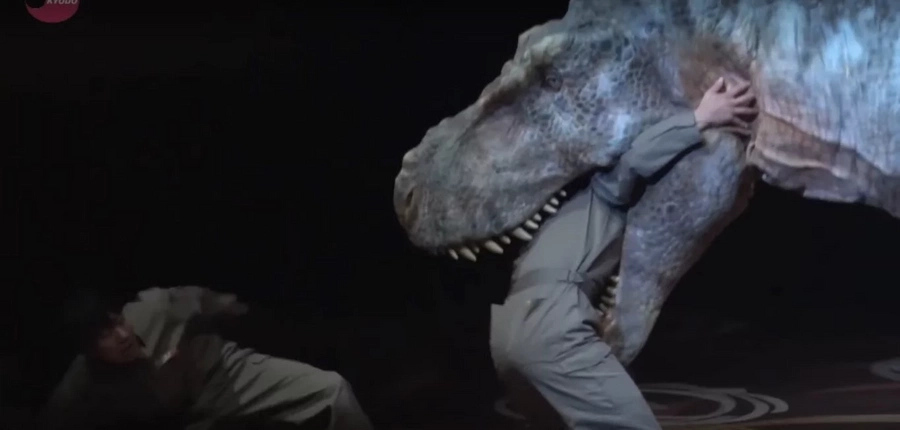 Japan based On-Art Corp. unveiled their creations. Among them were two robotic velociraptors and a robotic Tyrannosaurus Rex. The dinosaurs move extremely realistically. Except for the legs of the giant animals, which still move around clumsily like those of a human the dinosaurs are creepily lifelike.
Allegedly the robotic dinos were built around the fossilized remains of the real prehistoric monsters. The size of the robots is up to scale with the T-Rex standing at a sun blocking height of 8 meters tall.
The robotic T-Rex even attempted to bite off the head of one of its wranglers!
The creators dream of creating a park filled with such creations in the future modelled after Steven Spielberg's Jurassic Park.
Source: Kami.com.ph