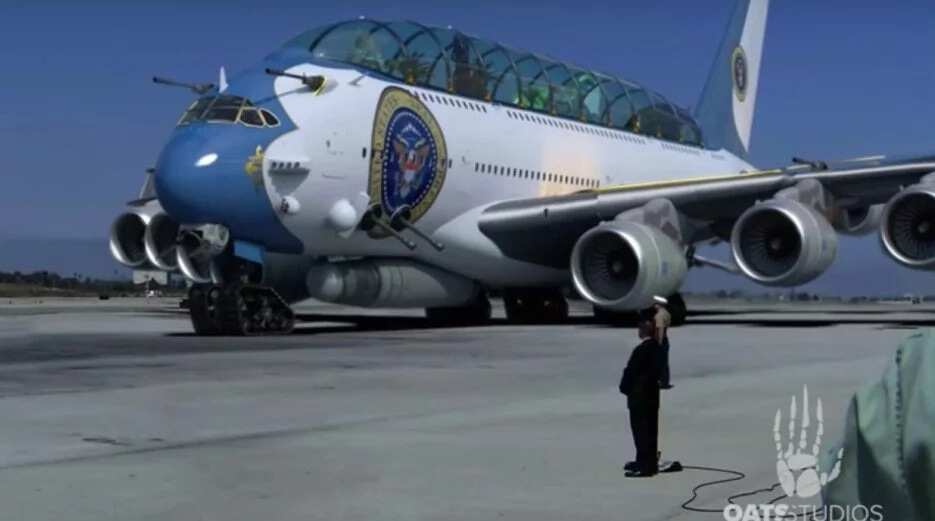 - Now that Donald Trump is the new president-elect many have been wondering what kind of transport would be suitable for the newest President of the United States
- South African director Neil Blomkamp believes he has a good idea of what kind of vehicle the new Commander in Chief deserves
- He uploaded videos to Youtube and Instagram displaying his vision of Donald Trump's personal aircraft and car should look like
Trump has been elected the next President of the United States and now he will have to drop the comfort of his private jet and move on to the transport that all previous commanders in chiefs used before him – Air Force One.
However, South African director Neil Blomkamp thinks he knows what the next President's transportation might look like.
In his vision Donald Trump's means of presidential transportation are both decadent and bombastic.
In the following two short videos he shows the presidential car in a convoy and the presidential Air Force One 747.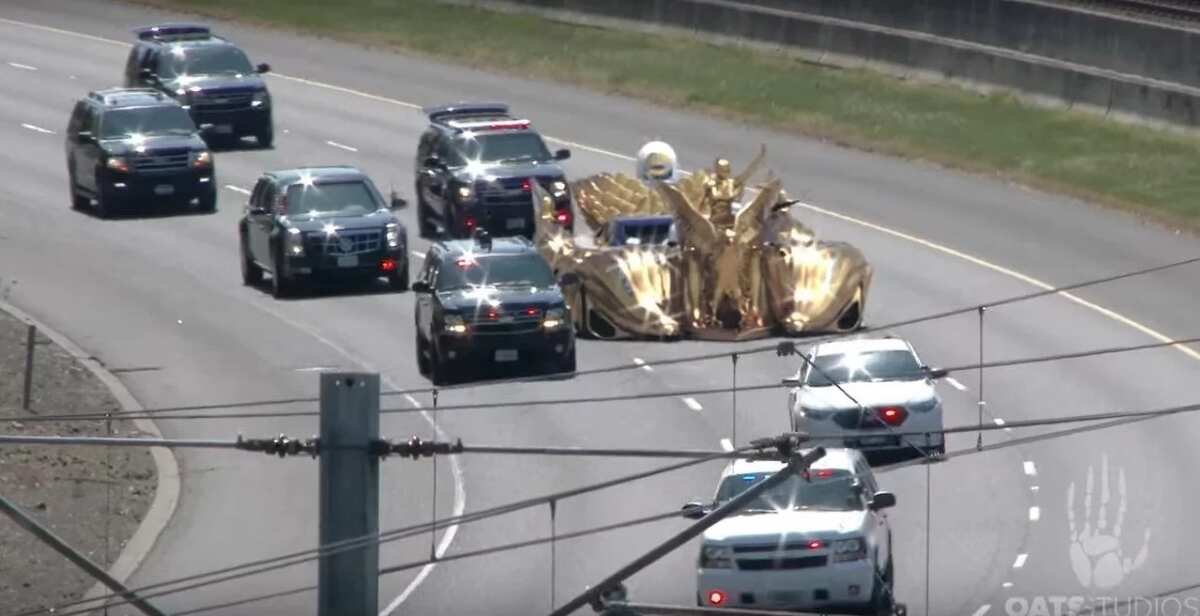 With the help of some CGI magic Neil Blomkamp managed to show us his vision of the kind of transport Donald 'The God-Emperor' Trump deserves.
The Air Force One 747 has been heavily modified, sporting several large caliber turrets, a glass sunroof with palm trees, tank treads on the chassis, and what seems to be a nuclear bomb on the plane's underside.
Donald Trump's personnel motorcar is on the other spectrum of practical. It is a giant machine that barely fits the lane with hulking golden statues and ornaments covering its body. The golden eagle on the front of the vehicle glistens in the sunlight.
These vehicles give us the image of a bleak dystopic future where presidents run the country like dictators. Neil Blomkamp specializes precisely in that kinds of sci-fi which he shows us in his movies like Elysium, District 9 and Chappie.
Source: Kami.com.ph