- President Rodrigo Duterte congratulated Pacquiao during the latter's courtesy call in the Malacañang palace
- He also commended the senator for defending Director General Ronald "Bato" dela Rosa amidst the controversy of his all-expense paid trip to Las Vegas
- Pacquiao won against Jessie Vargas in a unanimous decision last November 5
Just like every Filipino who halts his activity for the day every time Emmanuel "Manny" Pacquiao steps inside the ring, the president wasn't an exception.
More than a week after his fight, the Pambansang Kamao set foot in the Malacañang palace yesterday, November 14, to give his courtesy call to the head of the state.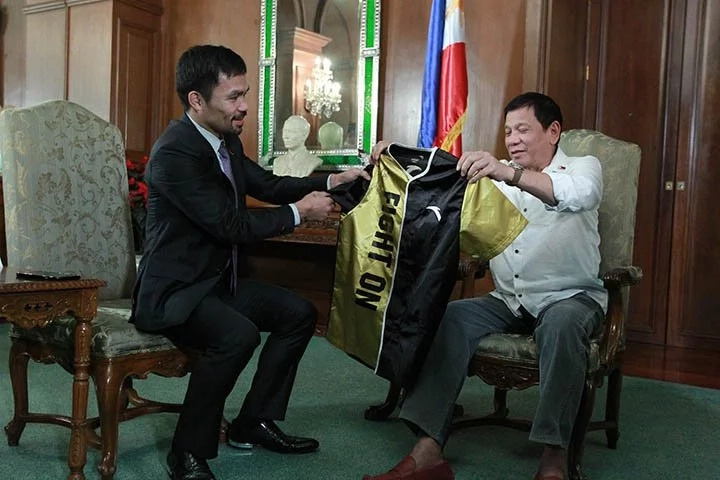 Duterte extended his warmest congratulations in behalf of every Filipino and the government to the senator. According to him, his bets on Pacquiao were even "do or die."
READ ALSO: Duterte slams reporter for asking about Robredo joke
This happened when Pacquiao won in a unanimous decision against Mexican-American Jessie Vargas last November 5 at the Thomas & Mack Center in Las Vegas, Nevada. After winning this bout, he took over Vargas' World Boxing Organization (WBO) welterweight belt.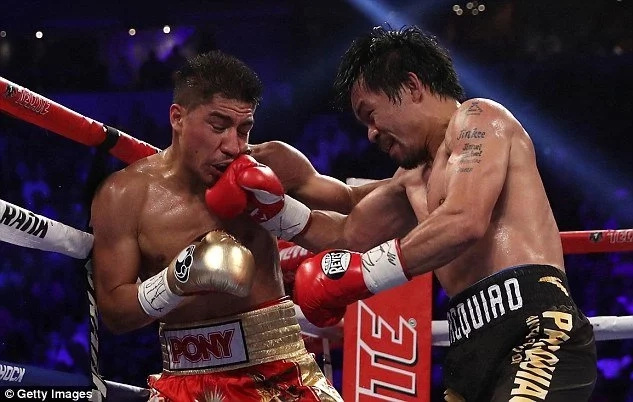 In return to the president's warm reception, Pacquiao gave him an autographed gold jersey.
Prior to the visit, the palace already sent out their congratulatory message to the politician-athlete. They even dubbed him as a "national treasure." They also praised his discipline, determination, and hard work to bring joy to our nation and its people.
READ ALSO: Kris Aquino asks Duterte a second chance for much-awaited interview
The controversial attendance of Philippine National Police (PNP) Chief, Director General Ronald "Bato" dela Rosa to Las Vegas was also mentioned during their meeting.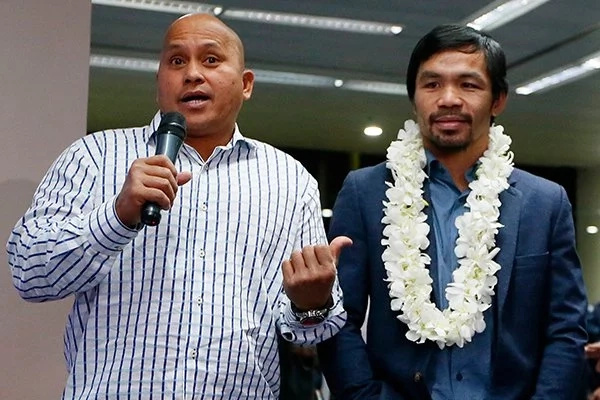 Pacquiao previously defended the all-expense paid trip he gave to Dela Rosa and his family. According to him, instead of probing the innocence of the police chief, they should first condemn the corrupt government officials.
The Office of the Ombudsman recently launched an investigation on whether Dela Rosa violated the Presidential Decree 46 (PD 46) and Republic Act 6713 or the Code of Conduct and Ethical Standards for Public Officials and Employees.
READ ALSO: Palace says Duterte will attend APEC Summit
Aside from Dela Rosa, Congressmen Rudy Farinas and Toby Tiangco, Senator Joel Villanueva, Justice Secretary Vitaliano Aguirre, and others were also brought by Pacquiao to watch his game.
Duterte thanked the 37-year old senator for defending the police chief. The president already insisted that there's no criminal liability in the act done by Dela Rosa.
READ ALSO: Camille Prats gushes about upcoming marriage and relationship with VJ Yambao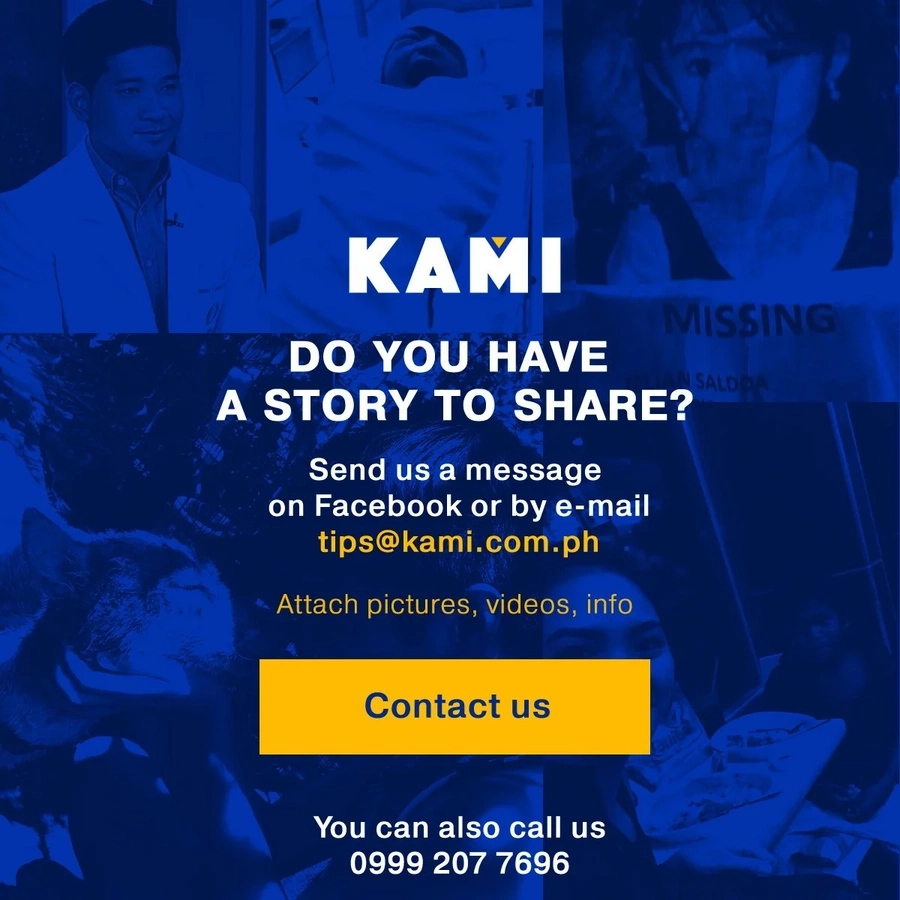 Another interesting politician is the first lady of Kenya and her life rules.
Due to his recent Instagram post, fans were speculating that Pacquiao hinted another fight with Mayweather.
Source: Kami.com.ph