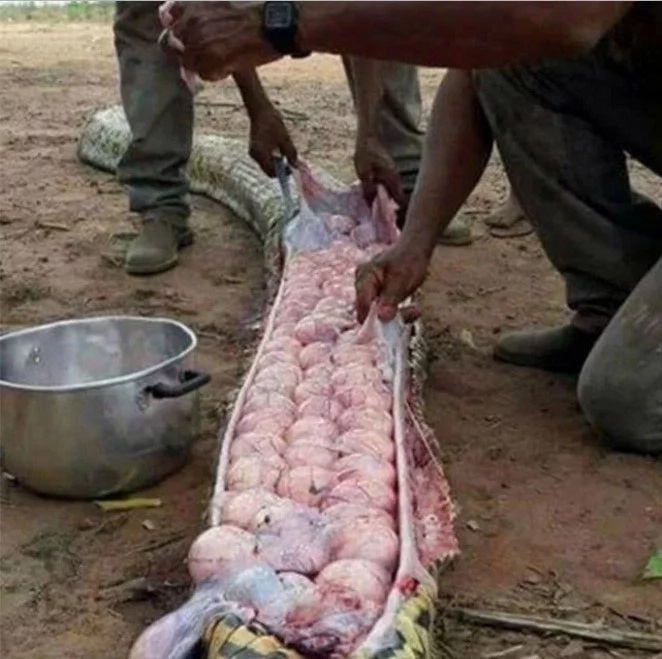 - A giant snake was killed in Nigeria for being a suspect of killing a farmer's livestock
- The villagers thought that the snake's swollen guts was a sure sign that it was the culprit of the disappearing livestock
- However when they cut open the snake they found that inside of it were a dozen slimy snake eggs
These photos capture the horrifying moment a gigantic snake was sliced open and exposed a bunch of snake eggs inside her abdomen.
The giant snake was killed in Nigeria for being a suspect in eating a farmer's livestock. When villagers saw that the beast's stomach was swollen they thought that it was one of the farmer's animals being digested in its guts.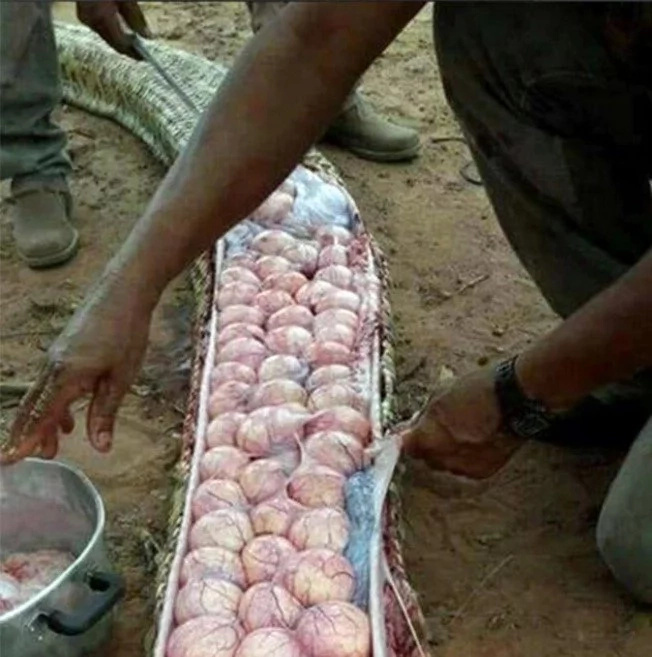 But when the villagers killed it and opened its belly they were shocked to find a couple of dozen veiny, semi-transparent, pink, slimy, leathery snake eggs. The insides of the snake look like a scene from cave from Alien (1979).
However, the villagers of the Nigerian village were more than happy to find the little treasure in the snake. Snake eggs are considered a delicacy in the region.
It hasn't been specified what kind of snake it is, but by the looks of it the snake looks like an African Rock Python. The African Snake Python has been noted to often grow over 7 meters long. The snake has been noted for having an extremely aggressive nature and it isn't unheard of that it would kill livestock and even humans!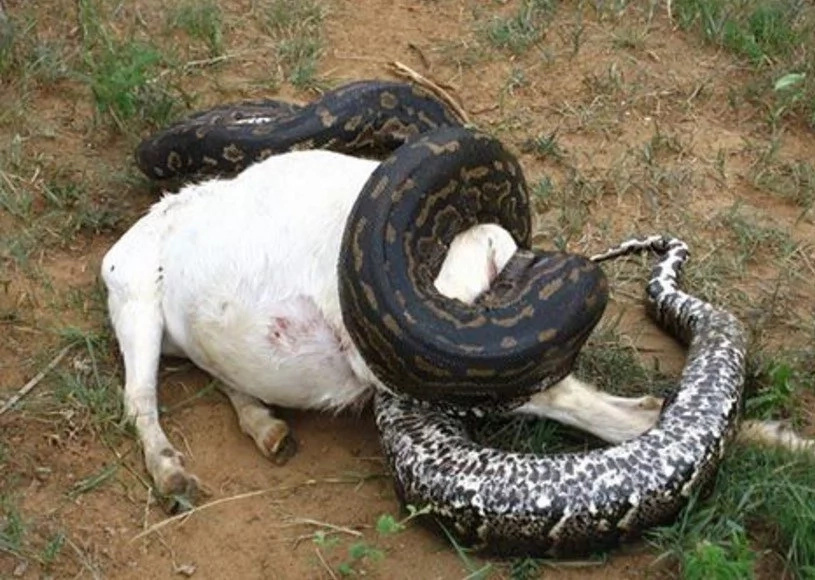 Source: Kami.com.ph