- A woman in Thailand woke up to find that her pet was being eaten by a monstrous python
- It was unfortunate that she could not rescue her dog
- This video shows how the animal was devouring her companion while she was helpless to assist
The massive snake had already crushed her pet and there was nothing more that could have been done.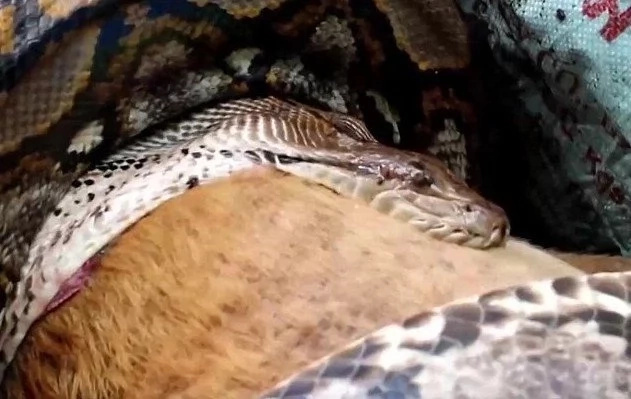 She did call in Ruamkatanyu Foundation, a rescue organisation, but as suspected it was too late to help.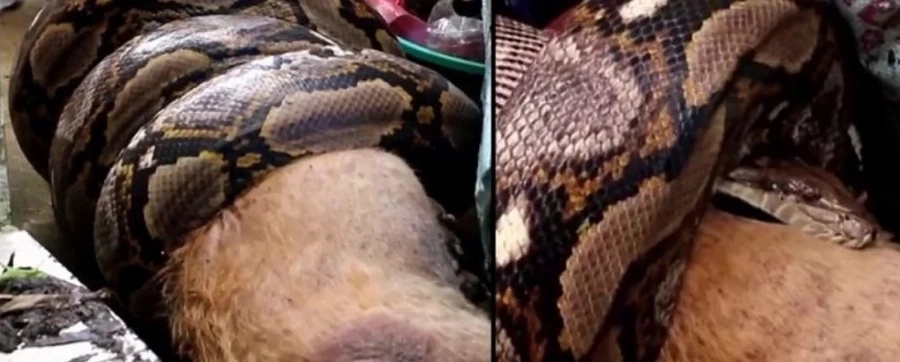 The 21-year-old pet owner reported that she had heard her dog making some sort of commotion in the night but she assumed that there was nothing wrong and went back to sleep.
The python was captured and released back into the wild.
Although the dog was definitely dead, the reptile left it half-eaten.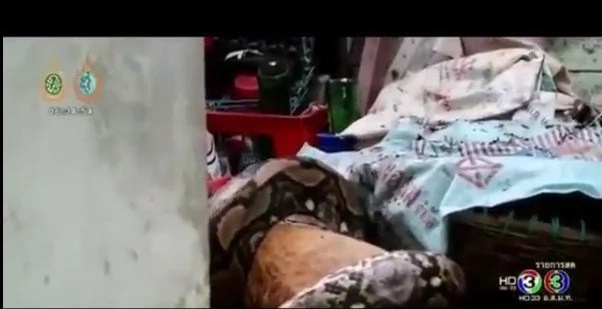 In 2014 a similar story was reported in Australia, where another huge snake had been devouring a Maltese shih-tzu.
Source: Kami.com.ph