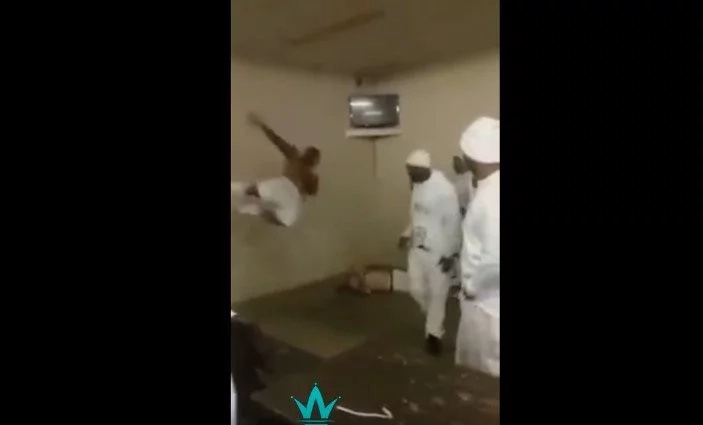 - Video shows two inmates fighting
- During the fight one of the inmates slams his opponent into the ground and begins punching his head into the ground
- When other inmates try to break up the fight the victorious inmate performs a devastating finishing blow on his opponent
This video captures the moment an enraged inmate slams his opponent with a wicked elbow slam.
In the beginning of the video we see two inmates in some sort of dispute. One of them is a Caucasian male with tattoos covering most of his body; his verbal opponent is a black male who is mostly off-screen.
Then all of a sudden they charge at each other. The white guy charges with his right arm raised above his head telegraphing his next move in addition to his opponent being too fast for his dumb fight moves. The black guy anticipates the oncoming punch and ducks right passed the punch and grabs the attacker by the knees.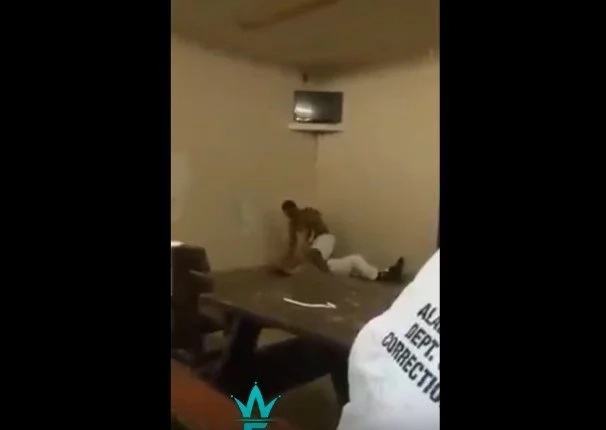 He lifts his opponent by his legs and slams him against the floor. Other inmates cheer the fight, probably the most fun of their day or maybe their whole week.
The black guy crawls on top of his rival and begins to pummel at his head. He delivers blows to his opponent's skull, fists working like a machinegun.
When other inmates come to break up the fight he stands up and fools them to believe that the fight is over. However, he quickly climbs onto a table and jumps off it with elbow pointing at his opponent sprawled on the ground.
Like a WWE wrestler he slams into his face, elbow first. The inmates explode in cheers as the victor gets off the ground and begins flashing gang signs.
Source: Kami.com.ph