Insane Filipino Moped Riders In Illegal Street Race For $20 000 Bet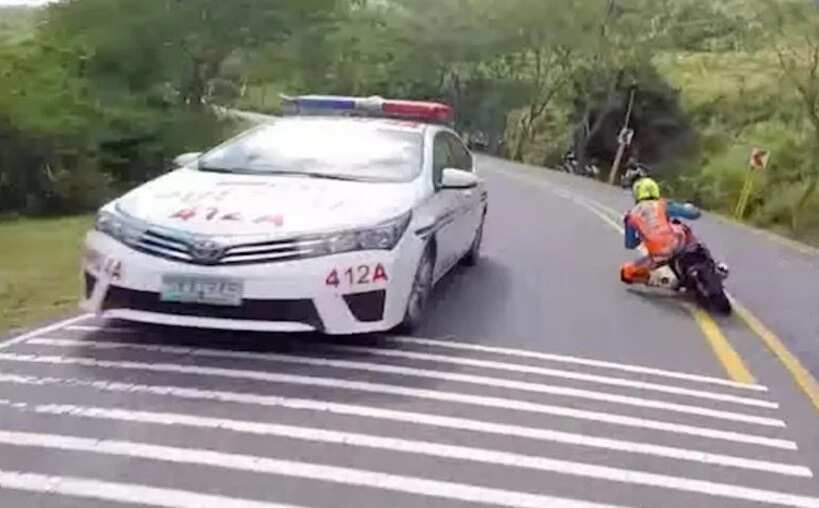 - Two Filipino guys got into a heated argument on the internet and decided to see who was right in a very gentlemanly fashion: by racing heavily modified mopeds on a treacherous mountain road
- The video is made up of footage from the riders' helmet cameras and lots of footage from the spectators phones
- In the video the two madmen dash past vehicles and people at breakneck speeds and take very hard turns which could easily lead to their little mopeds spinning out of control
This video captures the moment two Filipino daredevils engaged in an adrenaline-fueled illegal street race for a $20 000 bet.
The mopeds that the lunatics are riding aren't any usual mopeds. They have been heavily modified performance wise.
Modding mopeds is a pretty popular pastime in the Philippines, however these two guys take it to another level by betting $20 000 where winner receives all.
Legend is it all began as trash talking on Facebook, however things got serious real soon and the speed enthusiasts decided to take their argument to the streets.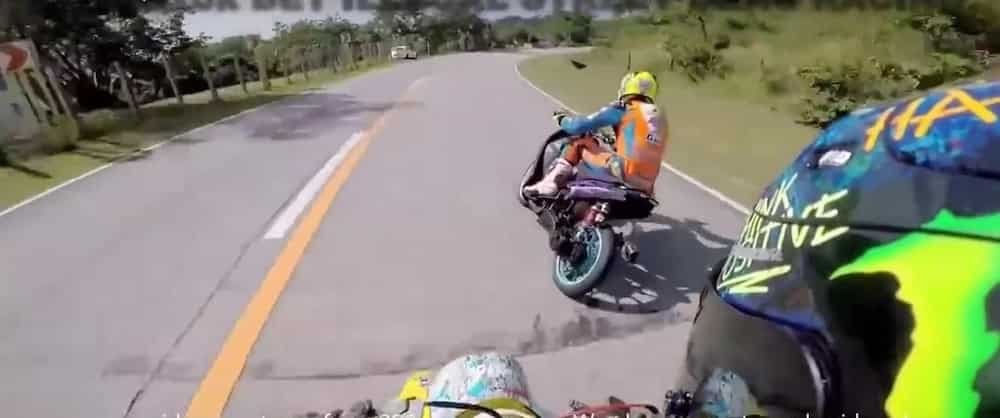 In the video we see the two bikers speeding across tight mountain roads passing cars, their helmets just inches from the wheels of oncoming traffic. They even pass two army trucks and a police cruiser.
Mind you these are not sport bikes that would have been dangerous enough to drive in such a manner but just modified mopeds that the owners are pushing to the limits.
The two racers take extremely tight turns on the mopeds and they risk understeering at every turn, which could easily lead to injury or death.
Gigantic crowds have come to witness the daredevils' race against each other. It feels as if they came to watch the World Rally Championship, not just two guys with riced out mopeds.
Source: KAMI.com.gh