Baste and Isabelle Duterte take on showbiz
- Sebastian 'Baste' Duterte was put into a public pedestal when his father ran for presidency earlier this year
- He will now enter the world of showbiz, just like his niece Isabelle
- Isabelle is the 16-year-old daughter of Davao Vice Mayor Paolo Duterte
The Dutertes have taken over the Philippines - not just in politics, but also in showbiz.
Say what? Yes, you've read that right - two young Dutertes are entering the local entertainment industry right now.
One should not be a surprise, since he has gotten so much attention during the election season. The other, however, is unexpected yet we hope to see what she can offer us.
READ ALSO: Hindi ko kaya 'to! Rhian Ramos recalls horrifying sexual harrassment experience at party
The first one we insinuated was Sebastian Duterte, the youngest son of President Rodrigo Duterte to his first wife Elizabeth Zimmerman.
More popularly known as Baste, he caught the eye of female voters as he was deemed the most handsome presidential son.
We have no leads yet on where he will appear first, but he will be managed by Betchay Vidanes, who is also the manager of action superstar Robin Padilla.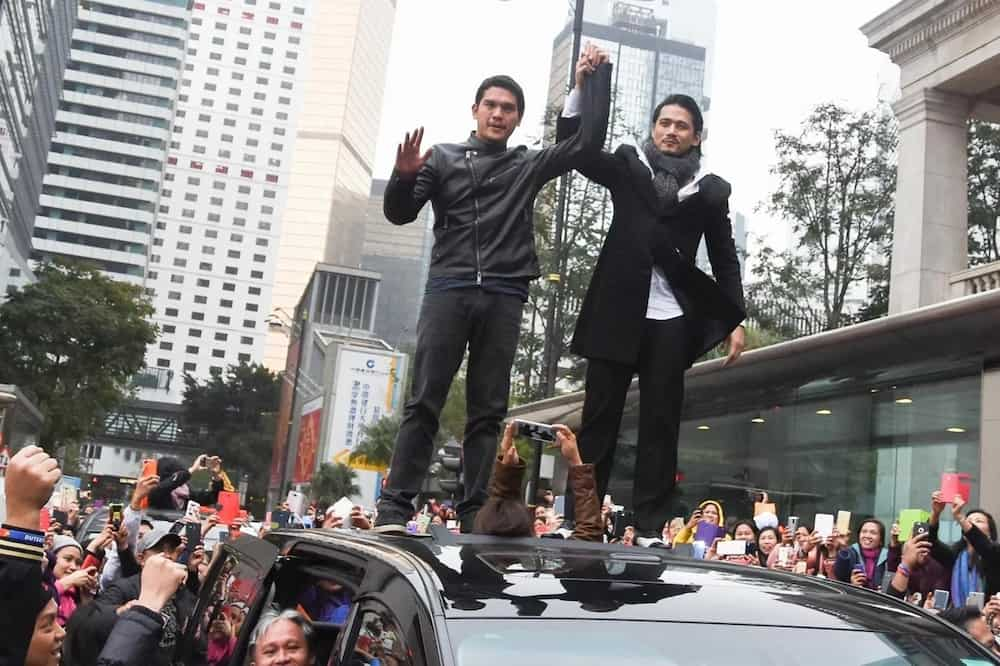 READ ALSO: Anong problema mo? Mocha Uson relentlessly attacks Kris Aquino
The second one we hinted at is Isabelle Duterte, the teenage daughter of Davao Vice Mayor Paolo Duterte.
Her manager is none other than the local counterpart of Kris Jenner - Annabelle Rama - who was also celebrating her 64th birthday during the announcement
Showbiz reporter Allan Diones shared the news on his Instagram account, where he took a photo of the two in their black formal dresses.
READ ALSO: Di susuko! Robin Padilla appeals to Donald Trump by saying Mariel's family voted for him
We also do not have a clue yet on what Isabelle's first project will be, but we think that she will either show off some impressive acting chops or singing prowess.
Despite the controversies their other family members are facing due to their political career, we hope that it will not be the case for them.
We also cannot deny that this news has shocked us, much like this hidden talent of best supporting actress Lupita Nyong'o.
READ ALSO: May future 'tong bata! Pinoy boy requested to sing in Dunkin' Donuts and is simply amazing
Source: KAMI.com.gh