- People in traffic often become hot-headed
- In this video, a man goes out of his car and confronts a taxi
- He hits the side mirror of the taxi in rage
In Manila, traffic can cause so much rage and anger. This is especially true when people act aggressively to each other on the rode.
READ ALSO: Nakakatakot! Horrifying video of Chinese lola dropping baby from escalator to his death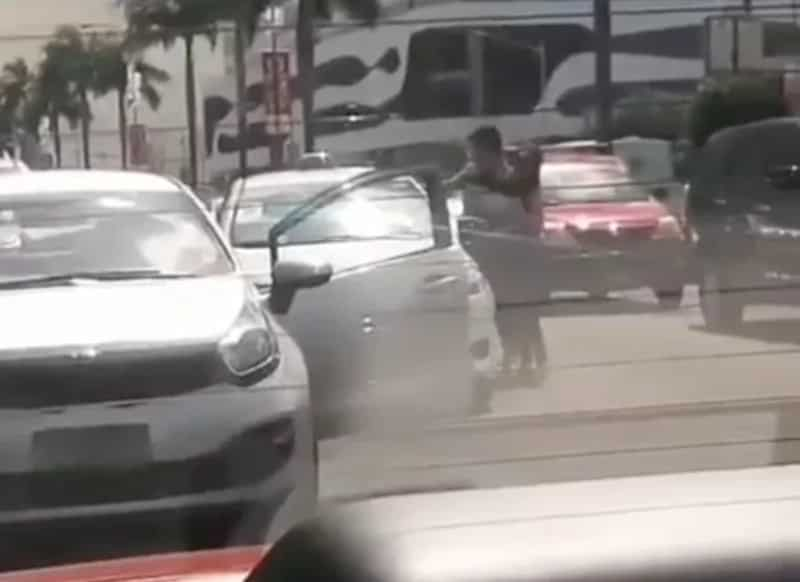 READ ALSO: May future 'tong bata! Pinoy boy requested to sing in Dunkin' Donuts and is simply amazing
Sometimes, it gets out of hand and confrontations occur.
In this video, a man goes out of his car and confronts a taxi that is behind him.
As he walks towards the taxi, a woman who is guessed to be his wife tries to stop him.
But she tries to no avail as he walks straight to the taxi and hits the car.
READ ALSO: Hokage master to! Ingenious Pinoy goes to MOA and uses MAGIC to steal kisses from beautiful girls
As the man walks back to his car, the taxi driver exits and tries to confront the man.
By this time, other family members of the man gets out of the car in order to stop a fight from happening.
The taxi man starts shouting at the man and his family. Fortunately, nothing violent happened and everyone went back to their cars.
READ ALSO: Pak na pak! Miss Gay 2016 production features gay children acting like beauty queens
WATCH the video below:
Do you have a story to report? Has something shocking happened in your local community? Send us a message on our Facebook page!