- There is an increasing trend of crime and lawlessness in the Philippines
- Duterte warns that he could suspend habeas corpus to combat the escalating crimes
- The President also added that he would not be declaring Martial Law
With a growing unrest of lawlessness, President Rodrigo Duterte warns that he might be forced into suspending the writ of habeas corpus.
READ ALSO: Pak na pak! Miss Gay 2016 production features gay children acting like beauty queens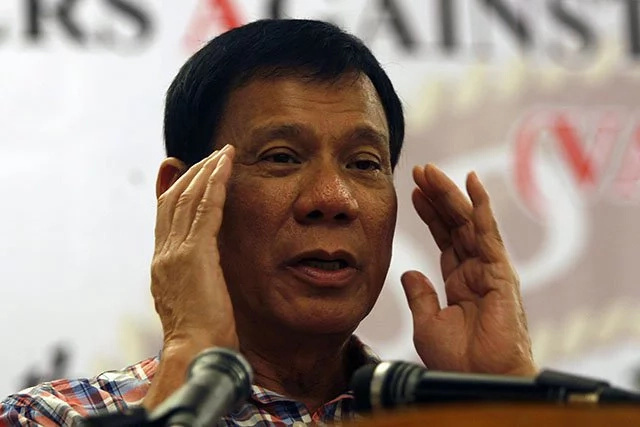 READ ALSO: Hokage master to! Ingenious Pinoy goes to MOA and uses MAGIC to steal kisses from beautiful girls
Duterte reasoned that because of illegal drug operations within the country and the escalating fight with rebellious Maute group, he might be forced into a situation that requires him to suspend the writ. He quickly added that he will not be declaring martial law.
The suspension of the writ of habeas corpus would grant the state a period of 60 days of warrantless arrests.
The president, as stated in the Constitution, may suspend the writ if the country has tumbled across unfortunate events such as acts of rebellion or invasion that threatens the safety of the country.
READ ALSO: Ang talented ang mga pinoy! Maintenance worker's voice sounds like Renz Verano as he sings "Remember Me"
In 1971, Ferdinand Marcos suspended the writ, and under his reign thousands went missing or were thrown into prison without any warrant.
President Duterte stated that with the growing turmoil in the country he has thought of suspending the writ to protect the wellbeing of his country.
Duterte pointed out that there are many involved in the illegal drug operations. That around 6,000 policemen might be involved and another 4,000 local officials.
He said with the amount of time he has as president and with all the procedures of cases he had to file, he would run out of time to cure this country of illegal drugs. So by taking the right of the writ he will be given more time to fight against drugs.
READ ALSO: Nakakatakot! Terrifying video of toddler riding toy car and almost hit by dangerous truck
Duterte's campaign on illegal drugs has brought about the death of over 4,000 supposed drug pushers or users, either by the hands of the police or by the unnamed vigilantes.
With the growing violence in Mindanao, which heightened after the Davao bombing, and the escalating war on drugs, the president of the country feels that he is cornered to suspending the writ of habeas corpus. But as of now nothing is certain.
Source: Kami.com.ph