- Janine Tugonon is set to return to the Philippines to shoot a documentary for the NU Muses
- Janine will be accompanied by two of the documentary film crew who will shoot her in her hometown, Bataan
- Janine earlier posed naked in one of the NU Muses photo shoot together with 11 other models
Miss Universe 2012 first runner-up Janine Tugonon is expected to return to the country to shoot a documentary for NU Muses Calendar after her controversial nude photo shoot.
Janine, despite failing to walk in the 2016 Victoria's Secret Fashion Show, was able to secure a spot in the Top 12 of the first global search for the the 2017 NU Muses Calendar models.
Janine posted a photo on her Instagram account, announcing that she will be back in the Philippines to shoot a documentary for the NU Muses where she will be filming with two of the documentary film crew.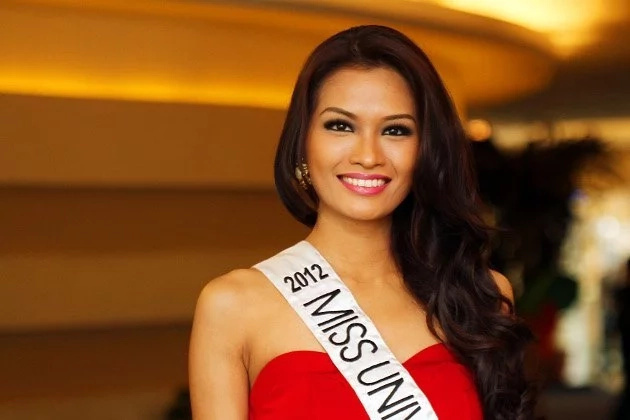 READ ALSO: Janine Tugonon bares all in latest NU Muses photo shoot
According to Janine, they will be shooting in her hometown, Bataan, saying that the crew wanted to document Janine's life in the country and to learn more about the culture and arts of the Philippines. She wrote on her Instagram post showing a passport and a laptop:
"DONE. BOOKED. two of our @numuses documentary film crew and I are coming to the Philippines !! they thought it'd be great to see my hometown (BATAAN I MISS YOU), how my life is there, our culture and our take on arts! as for me, i am excited to eat fishballs in the streets and pandesal and drink fresh buko that doesn't cost $5 each! SEE YOU REALLY REALLY SOON PHILIPPINES!! #numuse"
Janine made it to the entertainment headlines when she posed naked together with 11 other models for the NU Muses photo shoot that aims to feature the "uncensored beauty of the naked body."
READ ALSO: Janine Tugonon wins NU Muses global model search
Do you have a story to report? Has something shocking happened in your local community? Send us a message on our Facebook page!
Meanwhile, watch Janine in Victoria's Secret's lingerie ad:
READ ALSO: Janine Tugonon bumalik sa final casting ng Victoria's Secret Fashion Show