- Men have for decades tried everything to get girls to like them or kiss them
- This man found the ultimate trick... literally a trick: magic!
- Using card tricks, he gets girls to kiss him on the lips
The ultimate challenge for most young boys is to get the attention of their crushes or at least get a girl to notice them.
READ ALSO: Ang talented ang mga pinoy! Maintenance worker's voice sounds like Renz Verano as he sings "Remember Me"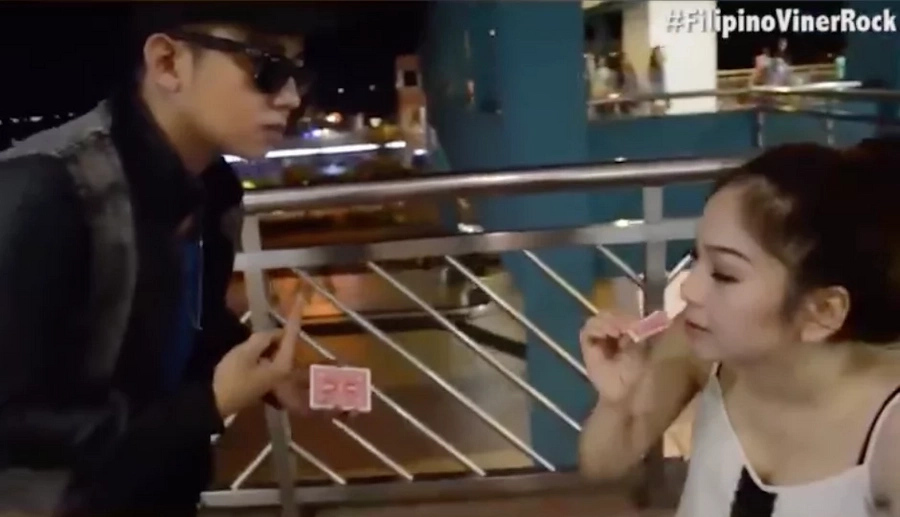 READ ALSO: Nakakatakot! Terrifying video of toddler riding toy car and almost hit by dangerous truck
Some have given flowers, some sang songs, and some asked girls bluntly.
But this man seems to have found the ultimate trick.
Using card magic, this young man is able to steal kisses from young and attractive women in malls and other places.
What he does is goes to a random girl. Then he asks if he can perform a magic trick for her.
READ ALSO: Nakakagalit! Rude and arrogant Pinoy verbally assaults woman on bus
As he performs his trick, he asks the girl to sign a card and put it in her mouth. The man also signs a card and puts it in his mouth.
What happens next is ingenious.
For the next part of his trick, he motions that he is going to kiss the girl. He does it, and the girls do nothing.
READ ALSO: Ayos sa kapatid! Old woman from Quezon has twin sibling which is a SNAKE
Then, they both take out the cards from their mouth. And to the girls' surprise, the cards switched!
Do you have a story to report? Has something shocking happened in your local community? Send us a message on our Facebook page!
WATCH this hokage master in action:
Want another entertaining video? Check this one out:
Source: Kami.com.ph