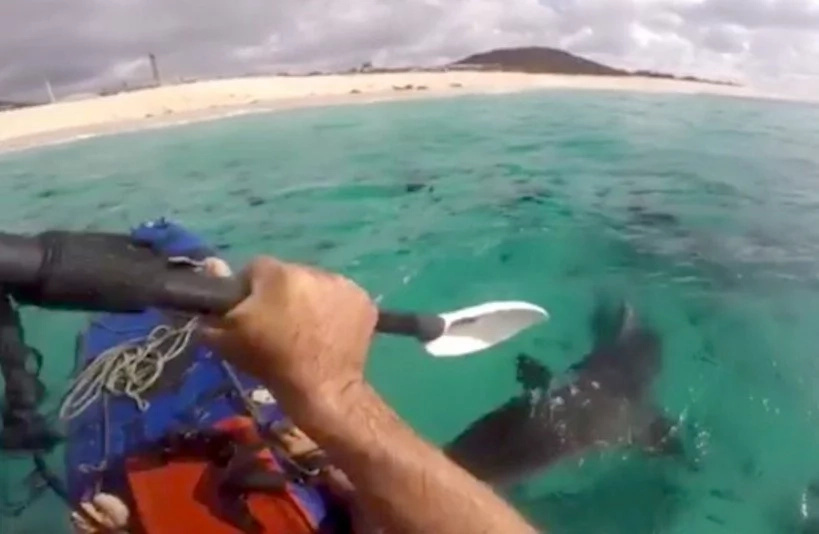 - A man was kayaking not far off the coast of Ascension Island in the South Atlantic when sharks surrounded his kayak
- He began to fight off the sharks with his paddle, slapping them across the head with it
- However many have criticized him stating that the sharks did not wish him harm in this video
Kayaker Max Mironov was enjoying his day while kayaking off a beach near Ascension Island in the South Atlantic when he suddenly found himself surrounded by a large group of shark!
In the video that he uploaded to Instagram he can be seen fighting off the predators with the paddle of his kayak, smacking them across the head and trying to drive them away.
However, it seems that his attempts to fight off the sharks with his paddle only aggravated the beasts. They begin to fight back by smacking his kayak with their tails, probably in an attempt to overturn Max's small vessel.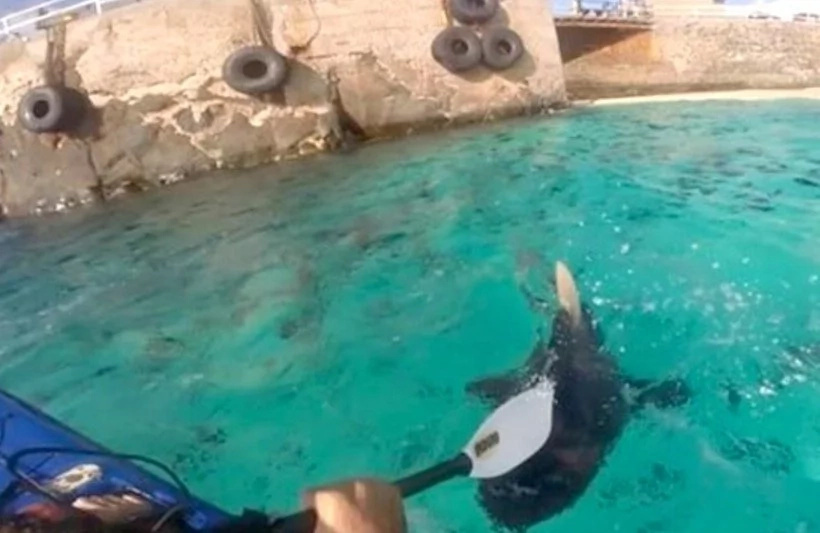 Mironov wrote in the caption: "Sharky paddle. After freediving with these amazing creatures all day they followed our boat in."
His video has garnered over 12 000 views in a short period of time.
Many are criticizing Max's actions stating that he did not have to fight the sharks because they were not interested in him.
A lot of people are genuinely angry that the man hit the sharks with his paddle and they state that the sharks in the situation were harmless. However, their arguments are all too debatable.
Maybe if they were in Max's shoes they would have thought differently.
Source: Kami.com.ph