- Reports of the abduction of six sailors from Vietnam proved President Rodrigo Duterte's earlier statement regarding the increased risk of kidnapping in the country
- According to reports, the abductors are suspected to be Filipinos as the kidnapping happened 18 kilometers away from Basilan island
- The reported kidnapping has led the president to give permission to Malaysian forces to pursue the kidnappers
Vietnam-based media and a maritime official from Vietnam have announced the newest addition to the growing list of victims in the country as six Vietnamese soldiers are reportedly abducted off the coast of Basilan island on Friday, November 11.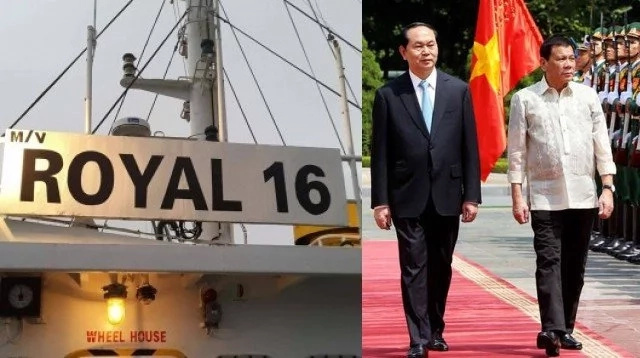 Reports say that six sailors from the crew of 19 aboard the ship named MV Royal 16 were kidnapped by pirates while they were on their way to transport their cargo of cement to Indonesia.
READ ALSO: Nagalit si Digong: Angry Duterte slams reporter for asking about his controversial Robredo joke
According to regional military spokesman Major Filemon Tan, crewmen from another ship, MV Lorcon Iloilo, who provided help to the Vietnamese ship said that about 10 gunmen boarded the ship to abduct the sailors.
The alert was sent at 3:31 a.m. at about 18 kilometers southwest of Basilan.
READ ALSO: Welcome home! Dazzling Miss International 2016 Kylie Verzosa thrilled to meet President Duterte
In line with this most recent kidnapping by suspected Filipinos, President Rodrigo Duterte had allowed Malaysian forces into the Philippine territory.
Malaysian Prime Minister Najib Razak extended his appreciation of Duterte's efforts to help, and revealed that this has been agreed upon by Duterte with Indonesian leader Joko "Jokowi" Widodo.
READ ALSO: Bawal pala! PNP Chief Bato claims ignorance of law in accepting free trip from Pacquiao
"The 'hot pursuit' is a new development, this has been agreed to by President Duterte and President Jokowi and now with me," Najib said.
If all the world leaders would settle their differences as diplomatically as these two, everything would be so much easier.
Do you have a story to report? Has something shocking happened in your local community? Send us a message on our Facebook page!
RELATED: Pahiya ka tuloy! Paolo Duterte aces Trillanes' drug test challenge
Source: Kami.com.ph