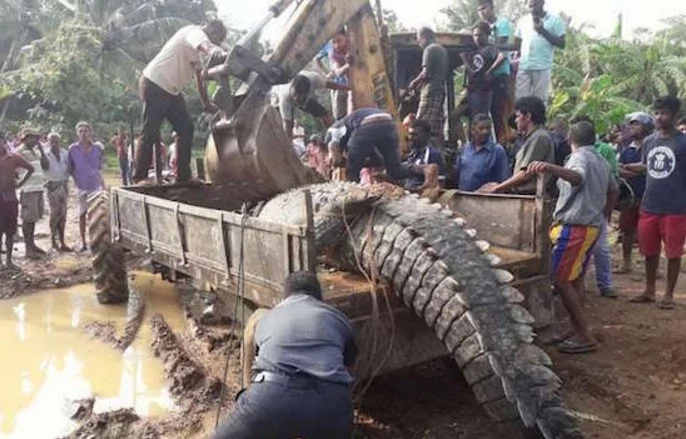 - Wildlife officials in Sri Lanka recently saved a gigantic crocodile that was stuck in a canal
- The giant beast crawled through the canals when the water rose during heavy rains and just got stuck there
- The workers had to use heavy duty construction equipment to remove the 1-ton crocodile out of the canal and move it back to its home at Nivala river
Recently a giant crocodile was saved in Sri Lanka. The gargantuan beast weighed close to 900 kilograms and was a whopping 5 meters long.
The gigantic crocodile got stuck in a canal like Winnie the Pooh. Experts claim that it was searching for food in the canal after water levels rose after heavy rains.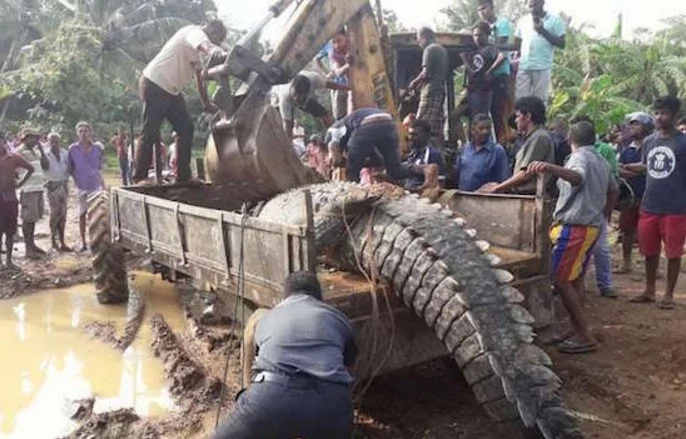 The enormous crocodile was rescued by wildlife officials and sent back to the Nilwala River where they believe it came from.
Wildlife officials had to use heavy duty construction equipment to remove the crocodile from the canal where it was stuck and transport it back to where it came from. In the video we see workers hoisting the crocodile to an excavator then loading it on to a heavy-duty faltbed truck with a dozen workers to keep it restrained during the journey.
"We found a similar size crocodile four, five months back in the Polathumordara River," said wildlife expert that aided in the beast's rescue. He added: "This is the maximum these type of crocodiles grow at least in Sri Lanka."
Source: Kami.com.ph