- President Rodrigo Duterte showed modesty towards US President-elect Donald Trump durin his speech in Davao on Friday, November 11
- In his speech, Duterte underscores his insignificance compared to Trump's
- Duterte also reiterated that the PH-US alliance will continue, and all agreements previously made will be honored
President Rodrigo Roa Duterte has made his humble side show in light of the blatant comparisons made between himself and the flamboyant US President-elect Donald Trump.
In a speech given by the president on Friday, November 11, he calmly admitted his insignificance compared to "the president of the most powerful country in the world."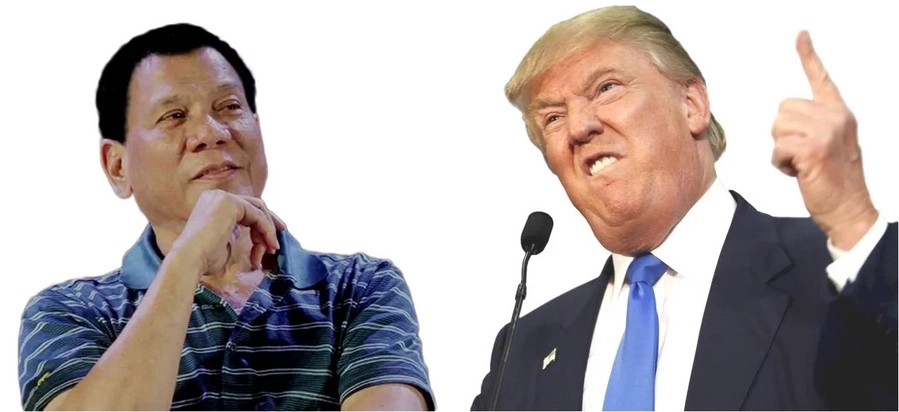 "I'm just a small molecule in this planet, he's now the president of the most powerful country in the world," Duterte said.
READ ALSO: Nagalit si Digong: Angry Duterte slams reporter for asking about his controversial Robredo joke
The comparisons, Duterte acknowledged may have been because of some similarities between them, which he identified to be their shared "passion to serve."
He reiterated the continued friendship between the Philippines and the US, and clarified that agreements and treaties made between the two countries will all be honored.
READ ALSO: Trillanes' challenge reveals the truth about Paolo Duterte's 'alleged' drug use
"The respect should be there, and in all matters that would affect our two countries, especially the treaties that we signed with them and there are so many agreements. It will be honored, all of these things," he explained.
In an earlier statement, Duterte has congratulated Trump for winning and had admitted their shared propensity for swear words.
READ ALSO: Trump's Internet Troll Army Has Plans To Make Europe Great Again
"We both like to swear. One little thing, we curse right away, we're the same," Duterte said on Wednesday.
Watch Duterte's televised speech while in Davao City here:
Watch out for more of the interesting developments in the Philippine-US alliance and together, let us find out these two very similar leaders will settle this out.
Watch how two other leaders settle their differences with a dance-off.
Do you have a story to report? Has something shocking happened in your local community? Send us a message on our Facebook page!
RELATED: California Wants To Leave US After Trump Won Election
Source: Kami.com.ph