EDITOR'S NOTE: This video contains themes and images that are not suitable for minors. Parental guidance is strongly advised.
A scary video showing a careless animal trainer getting his hand brutally bit by a deadly and enormous crocodile at an animal park has shocked the online community.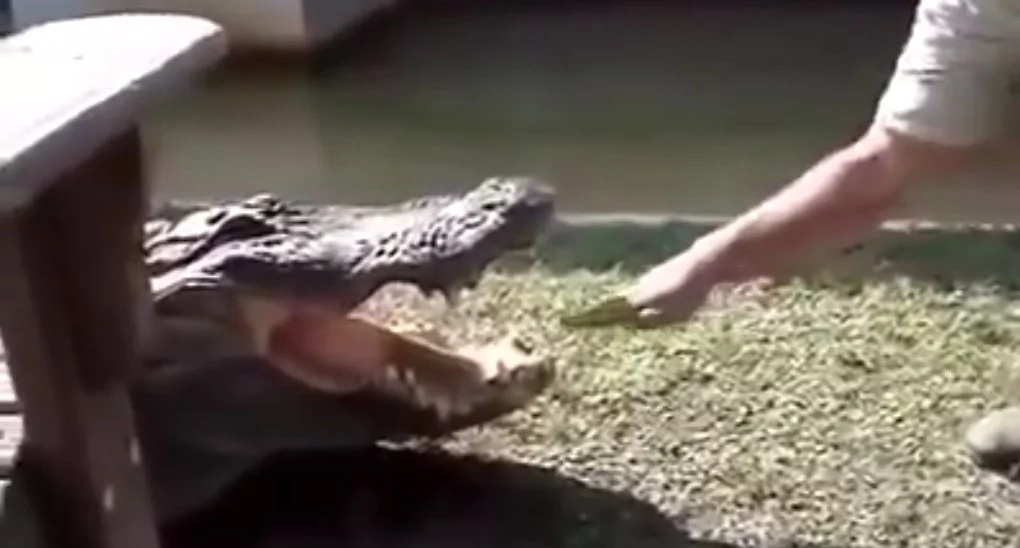 The video shows the animal trainer performing in front of a crowd as he touches the snout of the reptile multiple times to check whether it is in the mood for a great performance.
READ ALSO: Hostile Chinese man beats up helpless woman in elevator for telling him not to smoke
Unfortunately, the trainer read the animal's mood wrong. When he put his hand inside the scary jaws of the reptile, the crocodile immediately bit his hand with full force to the shock of the audience!
Many netizens expressed their concern for the animal trainer.
READ ALSO: Cute Asian twins suffer violent accident while playing backyard
"Sana ay okay lang kamay niya at makapag recover siya. Nagtrabaho lang naman siya para may ikabubuhay," a netizen said.
(I hope that his hand is okay and that he will have a full recovery. He was just working to have an honest living.)
READ ALSO: Hit-and-run accident involving elderly woman in QC goes viral
Other social media users blamed the animal park for exploiting wild animals for business.
"Ang mga ganiyang delikadong hayop kasi hindi dapat ikinukulong at pinag peperform pa. Hindi mo talaga matame yan," a social media user pointed out.
(These dangerous animals should not be caged and forced to perform. These animals cannot be fully tamed.)
SHARE this shocking video with your family and friends!
Do you have a story to report? Has something shocking happened in your local community? Send us a message on our Facebook page!
The next animal video you are about to see will also shock you.
READ ALSO: Deadly gunmen killing defenseless woman in Manila caught on CCTV
Source: Kami.com.ph