Review: World Street Food Congress 2016
Editor's Note: The views and opinions expressed in this article only speak for the editor, Malu Galvez, unless otherwise mentioned. These views are not reflective of the views and social positions of kami.com.ph.
Everyone's been talking about the latest event to hit Metro Manila recently, and that's the World Street Food Congress 2016!
The World Street Food Congress started out in 2013, and now on its 4th year, it is happening in Manila, BGC for the first time. This event has been running since April 20, and will end on April 24.
There are 25 international street food hawkers gathered in one event to share their different cultural specialties as well as their take on local cuisine. Kami.com.ph through Shanice Espiritu decided to try out some out of the 25 stalls, and share the experience with you. Here's her take on the event.
Hi, I'm Shanice Espiritu, and this is my experience in the World Street Food Congress 2016.
For starters, I went there with my friends on a Friday afternoon, so it wasn't as hot as maybe during noontime, but since it was an open-ground area, it was still pretty humid, but fortunately, a bit windy.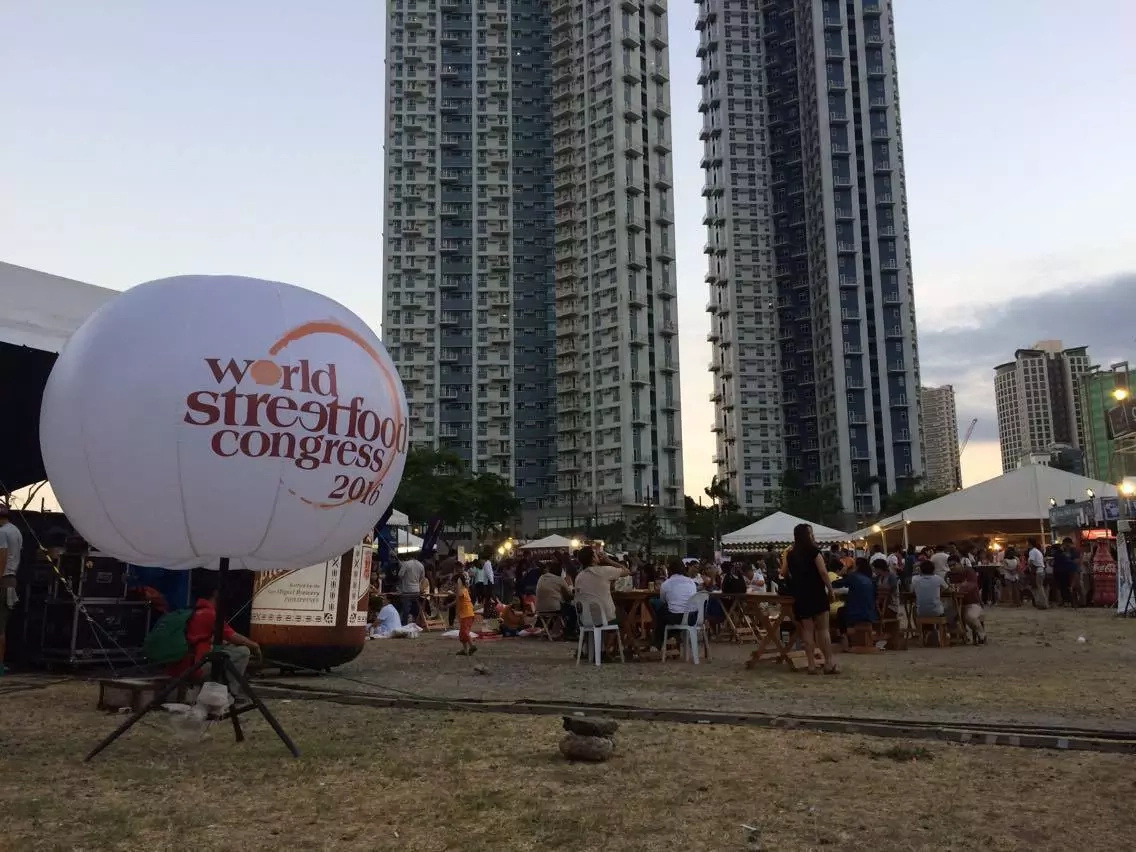 When we arrived, there were stalls that had long lines, and some stalls that had none. The mood was festive, and the staff taking orders were quite friendly. We couldn't wait to try out different types of food! Since there were long lines in some stalls, my friends and I decided to split up, buy from a certain stall, then meet up to share the food we bought.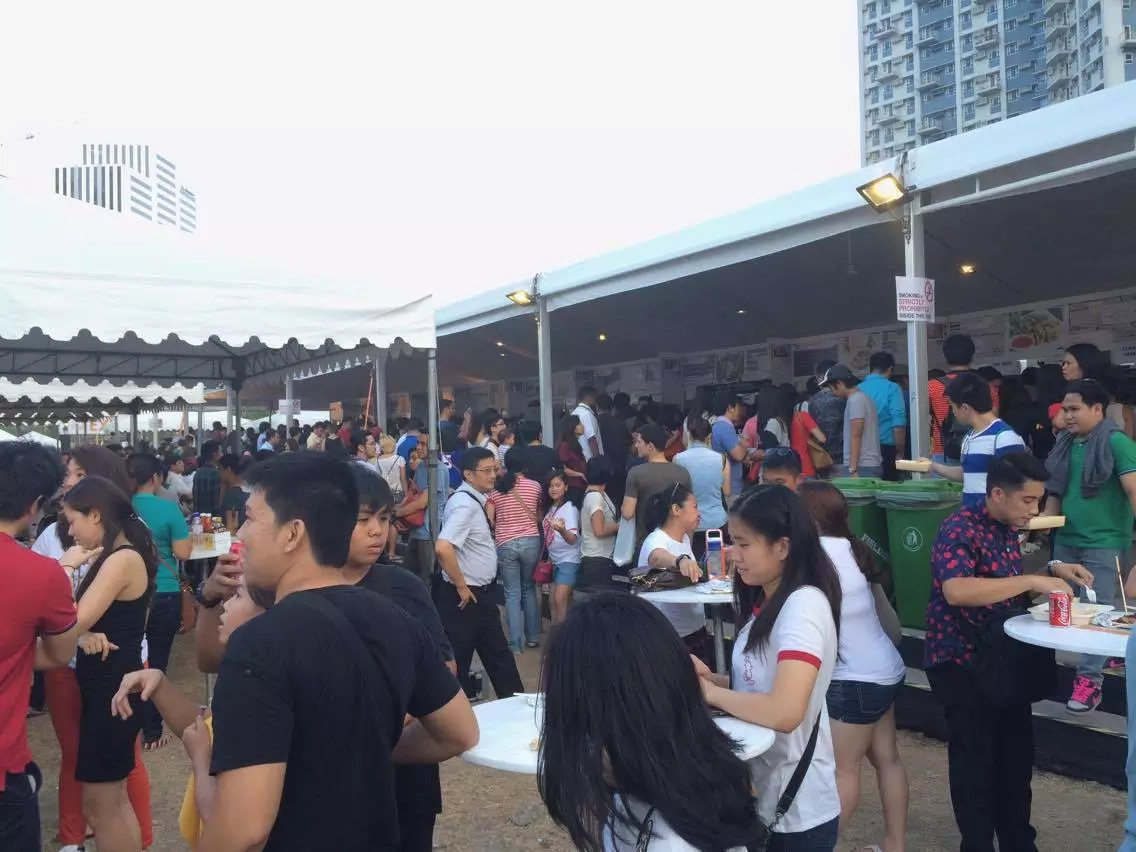 To be honest, the food was a bit expensive, not something I'd expect from a street food fair. The prices ranged from 150 pesos to 300+ pesos for one serving. So if you really want to try out everything, I suggest you bring your friends along so you all can try different dishes without spending too much immediately.
The first highlight that we had was this:
This is Spicy Paella Lechon from Pepita's Kitchen in the Philippines. I don't have to say much about this because well, everyone loves lechon. The unique thing with this dish however, is that the lechon is cooked in truffle oil, and the rice with truffles serves as stuffing for the lechon de leche. I swear, this is worth trying.  The background of the store is actually pretty interesting. For starters, you can't just order this anywhere else. You only have two choices in getting to taste this delicacy: the first is to go to their house and have them prepare it for you, or to order it a week or a month before. They don't cook in quantity, but rather they only cook for a specific number per batch, making the demand for this lechon even greater. We also tried this:
Meet the churros sundae! Well, it's a pretty normal dish, with three bite-sized churros surrounding the scoop of ice cream that's covered in whipped cream and rainbow sprinkles. It's pretty underwhelming, because the churros were a bit overcooked. But moving on to the next dishes...
We tried the Sate Maranggi which is beef satay with sauteed spicy tomatoes and kalamansi, Cinnamon Snail's smoked chili grilled tofu bao with black sesame seeds and toge , and Nam Bo's sticky rice and banana topped with coconut milk and cashew nuts. The Sate Maranggi was good, the beef was soft and easy to bite off, the chili tofu bao was a bit too spicy for my liking, but the texture was amazing, and the sticky rice banana is an easy favorite. It was not too sweet, and the rice went well with the coconut milk and the banana, with the nuts adding that extra crunch.
We tried other stalls as well but these are my highlights of the congress. Overall, it was a bit expensive for all of us, but getting to try different flavors that aren't the usual was an experience in itself.
If you still want to get a taste of these international dishes, you still have until tomorrow, from 12pm to 9pm. So if you're into new culinary experiences, I'm sure you'll receive a very warm welcome there.
The WSFC 2016 Jamboree is happening at 9th Avenue corner 25th Street at Bonifacio Global City, Taguig from April 20 to 24.
Shanice Espiritu is a photographer, a model, and an advocate of Filipino arts, culture, and history. 
Source: KAMI.com.gh