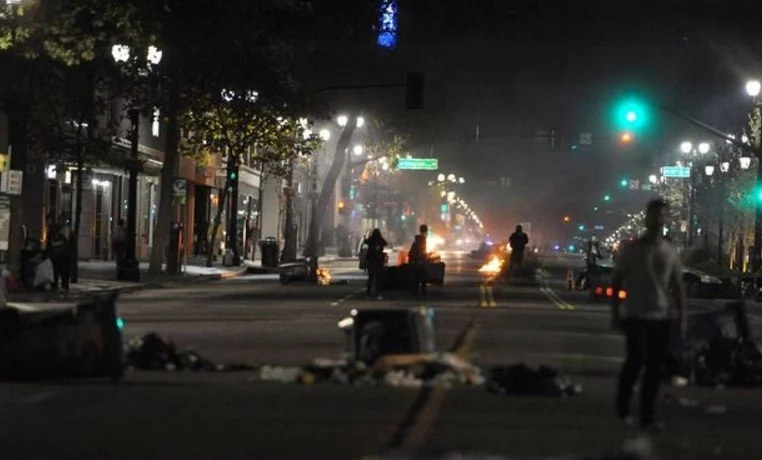 - After Donald Trump won the election many liberals began protesting all across the country
- Chanting anti-Trump statements and burning effigies of the next president the protestors want to make a statement that many people are angry about the results of the election
- Donald Trump promised to unite the country and asked the people of America to help him in his mission to rebuild the economy
After Donald Trump's victory in the elections crowds of liberals have taken to the streets setting fires and smashing windows.
Thousands of protestors are rioting in the streets. Even in Donald Trump's home town of New York large groups of protesters surrounded the Trump Tower and began chanting anti-Trump propaganda criticizing his stance on immigrants, refugees and other groups.
The demonstrators are chanting "not my president" and "f*ck your wall" and "f*ck Donald Trump".
One of the protestors stated: "Even though we can't really change anything and we have to accept what has happened, we want them to know that we're pissed. This is awful."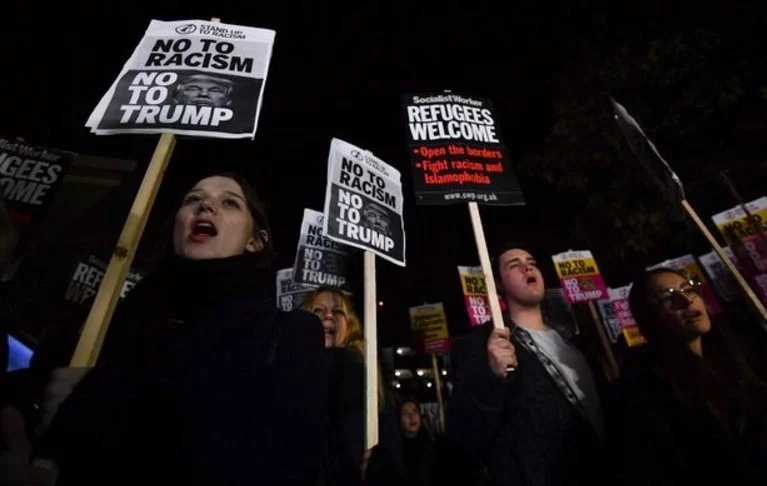 "And even though we can't change anything, it feels good to stand together with my brothers, my sisters, the people that share my beliefs and let everyone know that we are not ok with this," he said.
Another protestor added: "He's the epitome of a system that's broken down into virtual reality where we're going on these false notions and premises and nobody knows what's real or why anymore and it's the painful underbelly that we need to wash away."
In Portland protesters blocked movement and set fires. They even burned an effigy of the next president!
Despite all the protests Donald Trump has called to country to come together and help him in his mission to rebuild the country's economy.
"We will seek common ground not hostility, partnership not conflict," Donald Trump promised the country.
Source: Kami.com.ph