-Presidential son and Davao City Vice Mayor Paolo Duterte has released the result of his follicle drug screen from Omega Laboratories
- The negative results for seven classes of drugs debunked Edgar Matobato's allegations that Duterte is a known drug user in davao City
- According to Duterte, he willingly went through the drug test to clear his family's name and not to glorify the senator's challenge
Davao City Vice Mayor Paolo Duterte proved Senator Antonio Trillanes IV wrong when his drug test results were released on Tuesday, November 8.
Duterte has gone through a hair screen conducted by Omega Laboratories, and was tested for seven classes of drugs.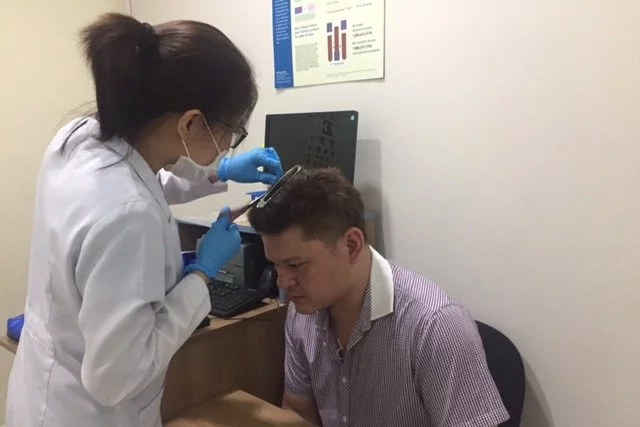 In his statement, Duterte said, "I have accepted his challenge not to dignify him, but to clear my name and the name of my family. His imputations that I was a drug addict were based entirely on a fabricated story by a man whose imagination is as twisted as the senator's."
READ ALSO: Marami siyang nalalaman! Sen. Bam Aquino believes Espinosa was killed because he knows too much
In the results released on Tuesday, November 8, Duterte tested negative for methamphetamine or shabu, cocaine, heroin, opiates, extended opiates, phencyclidine, THC metabolite and benzodiazepines.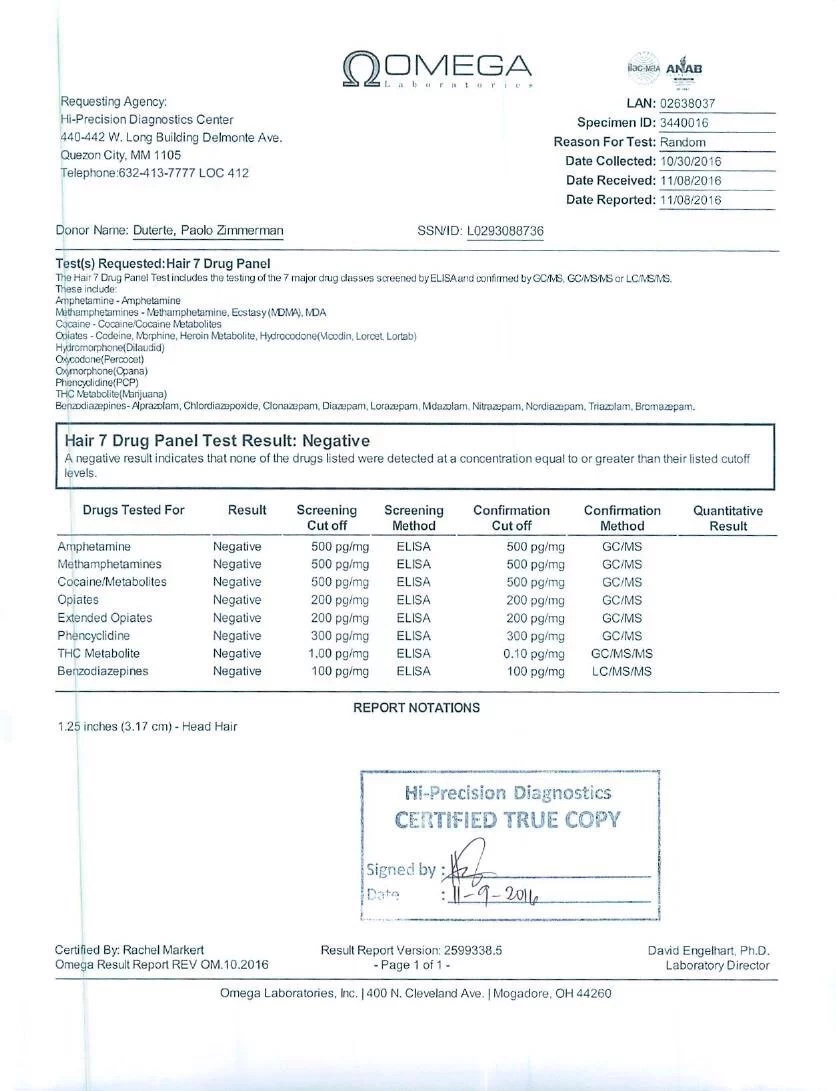 Contrary to public knowledge, a standard hair follicle drug screen covers a period of approximately 90 days that may possibly go back further depending on the length of the hair sample.
READ ALSO: Walang makikinabang! Duterte administration shows transparency by burning confiscated drugs in public
Self-confessed hired killer Edgar Matobato had earlier claimed that Paolo Duterte is a known drug user in Davao City.
Senator Trillanes has joined in when he challenged the presidential son to disprove Matobato's allegations and "undergo a comprehensive drug test."
The challenge has come after Duterte made an allegation against an unnamed senator's drug use.
READ ALSO: Shootout o murder? Photos speak for Espinosa in his death
"The results were also enough confirmation that the claims made by Trillanes and his witness, Edgar Matobato, were all nothing but lies," the vice mayor said.
Whoever is telling the truth, at least one of them is unbelievable - very much like how these men cheated death.
Watch and share!
Do you have a story to report? Has something shocking happened in your local community? Send us a message on our Facebook page!
RELATED: Wala raw siyang kinalaman diyan! Richard Gomez denies involvement to drugs
Source: Kami.com.ph