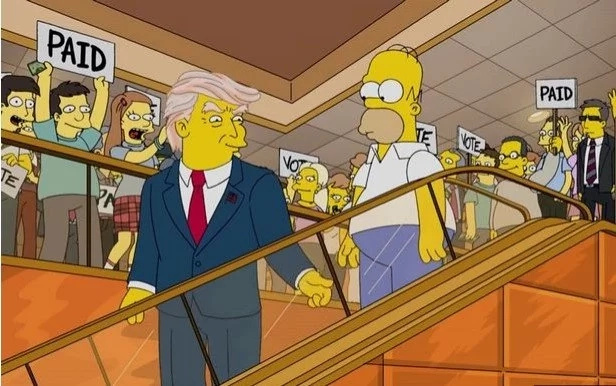 - The whole world was surprised when American's elected Donald Trump as the Commander In Chief
- However Simpsons fans knew that the creators predicted Trump for president almost 16 years ago
- In this article the show's creators explain how they predicted a Trump presidency
As many have probably already heard or maybe even known the creators of the Simpsons predicted Donald Trump's victory 16 years ago!
In the episode Bart to the Future, a grown-up Lisa Simpson can be seen sitting in the President's chair in the Oval Office. She is discussing with her political advisors how to fix the economy after President Trump absolutely destroyed it.
However the whole world was a bit surprised when America elected Donald Trump as their next president. Many experts even stated that there was only a 1.5% chance of Trump winning the election. The brash billionaire proved all of his non-believers wrong when he was elected despite all the odds stacked against him.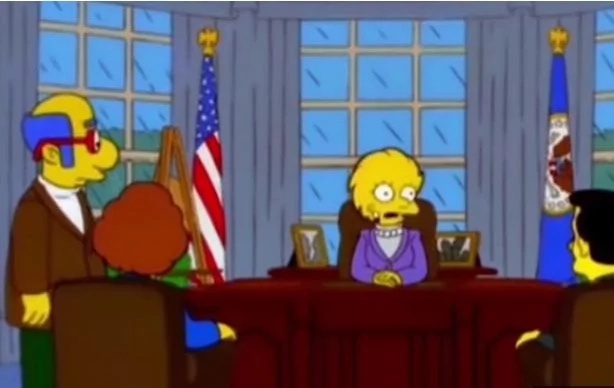 Polls showed the whole country painted red even states such as Pennsylvania and Wisconsin voting for the Republican Party.
When the Simpson's creator was asked about how he predicted Trump's victory he stated: "It was a warning to America. That just seemed like the logical last stop before hitting bottom. It was consistent with the vision of America going insane."
He added: "What we needed was for Lisa to have problems beyond her fixing, that everything went as bad as it possibly could, and that's why we had Trump be president before her."
The creator of the show Matt Groening wrote: "Back in 2000 Trump was, of course, the most absurd placeholder joke name that we could think of at the time and that's still true. It's beyond satire."
Source: Kami.com.ph