EDITOR'S NOTE: This video contains themes, images and language that may not be suitable for minors. Parental guidance is strongly advised.
A violent video clip showing an extremely brutal collision between two motorcycle riders performing stunts and tricks in Marilaque Highway has gone viral.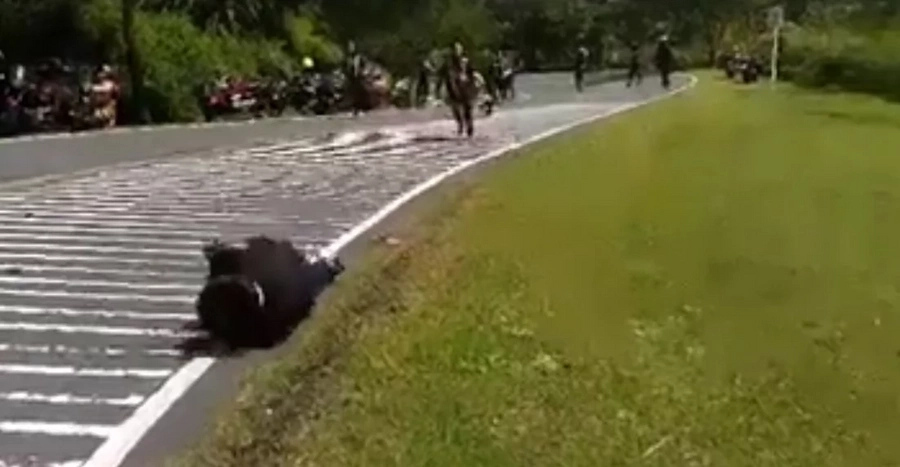 The video shows the riders having a great time riding their fast bikes on the highway when one of them collided with another biker.
READ ALSO: Cute Asian toddlers suffer shocking accident while playing in backyard
The person who was taking the video was shocked and cursed as he saw his companions suffer the shocking accident.
The other riders immediately went to the scene of the accident to check on the condition of both men involved.
READ ALSO: Hit-and-run accident in QC involving old woman caught on camera
According to the netizen who shared the video, both of the riders are now okay and that their accident should teach a lesson to other riders in the Philippines.
"Sana wag na po natin ibash ung pangyayari bagkus gawin natin tong isang leksyon para sa lahat upang wag nang pamarisan pa at maulit pa ulit sa iba (I hope that we will refrain from bashing what happened. Instead, we should use this as a lesson so that it would not happen again to other people). Both riders are ok and got out with minor bruises and fractures," the netizen explained.
READ ALSO: Deadly Pinoy gunmen killing defenseless woman in Manila caught on CCTV
Other social media users also commented that riders should avoid using public roads such as the Marilaque Highway as an area for performing motorbike stunts and tricks.
SHARE this horrifying video with your loved ones!
Do you have a story to report? Has something shocking happened in your local community? Send us a message on our Facebook page!
The next video you are about to see might also shock and frighten you!
READ ALSO: Careless Pinoy motorbike rider falls off cliff while riding with friends
Source: Kami.com.ph