Kris Aquino will have her own Talk show airing in TV5 under APT entertainment but declined to resign in ABS-CBN
- Kris Aquino joins Kapatid network through GO Negosyo Kapatid, but a talk show is in the works
- TV5 President and CEO once offered Kris to transfer to TV5, but she declined to re-sign with ABS-CBN
- Kris is working on the new chapter of her career under APT Entertainment
Has talk show host, producer, and product endorser Kris Aquino joined the Kapatid network? After rumors claiming that a GMA Network exec rejected the morning talk show of Kris, the queen of all media and APT Entertainment reportedly sought shelter in TV5 for Kris' TV comeback.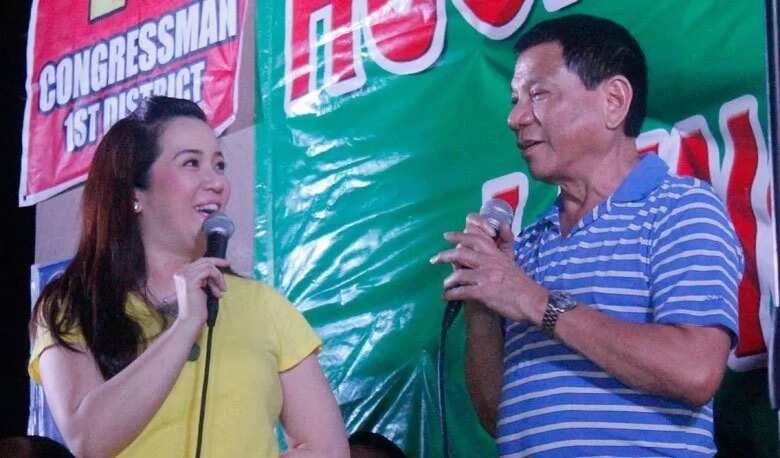 READ ALSO: 9 Kris Aquino moments filled with controversy
On Monday, Kris announced that she will do a one-on-one interview with President Rodrigo Duterte that will be aired on TV5 and PTV4 on November 12. Before that, Kris will be seen on advocacy program GO Negosyo Kapatid town hall meeting in Davao on Nov. 11.
READ ALSO: Kris Aquino wishes success for Duterte's administration
According to Philippine Star, Kris Aquino had dinner with TV5 President and CEO Manny V. Pangilinan. Kris previously revealed that MVP made an offer with her when TV5 was on the rise, but declined to re-sign with ABS-CBN. For now, there is no concrete detail on Kris' new talk show.
In an Instagram post, Kris updates fans of her upcoming projects under her new management – TAPE and APT Entertainment. After reports claimed that a "powerful executive" of GMA Network hindered Kris' morning talk show to replace TAPE's Calle Siete, Kris is reportedly taking on other projects in the meantime.
READ ALSO: Kris Aquino returns to showbiz
Being a true entrepreneur who has invested in multiple businesses, Kris announced that she will be a part of GO Negosyo, which is an advocacy of Philippine Center for Entrepreneurship (PCE) to encourage Filipinos to start a business as a solution to unemployment and as alternative to job-seeking and migration.
Kris Aquino left her home network, ABS-CBN, for 20 years and signed under Antonio P. Tuviera's company – which produces shows for GMA, including the noontime show Eat Bulaga! The iconic TV host said that there is no bad blood between her and ABS-CBN.
READ ALSO: Kris Aquino goes back to shooting
Source: KAMI.com.gh