EDITOR'S NOTE: This video contains themes, images and language that are not suitable for minors. Parental guidance is strongly advised.
A horrifying dashcam footage showing a hit-and-run accident in Quezon City involving an elderly woman and a reckless motorcycle rider has outraged netizens.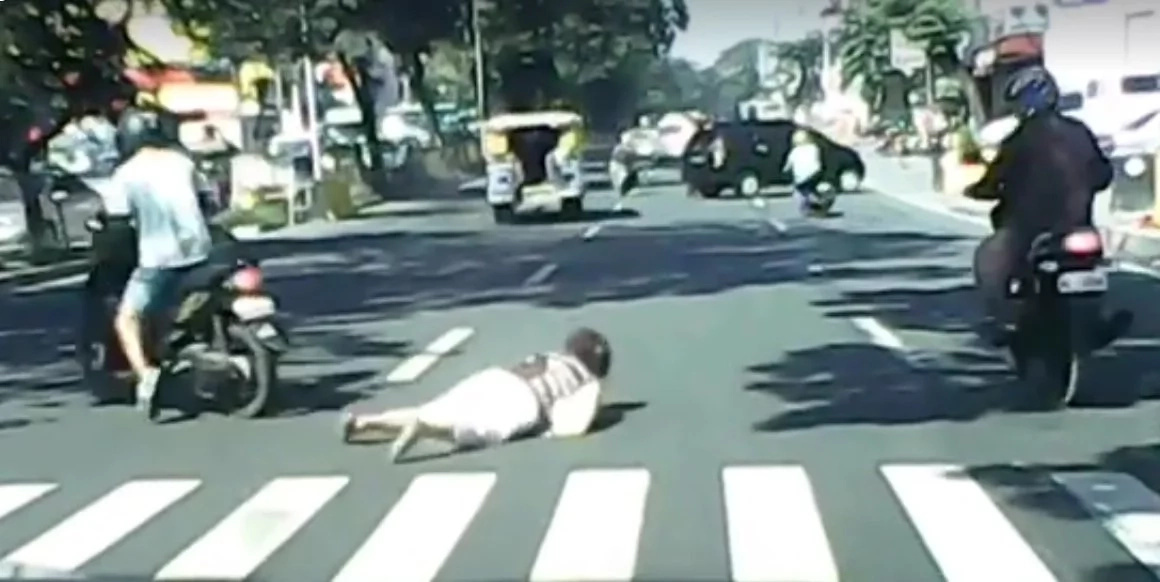 "10-50 hit and run location commenwealth ave winston st. Regalado Ave brgy. North fairview infront of BDO," the netizen who shared the video posted.
READ ALSO: Deadly Pinoy gunmen killing defenseless woman in Manila caught on CCTV
The video shows the elderly Filipina peacefully crossing the street while walking in the pedestrian lane.
A few moments later, a motorcycle moving at a great speed arrives at the scene and accidentally collides with the poor old woman.
READ ALSO: Careless motorcycle rider falls off cliff while riding with friends
After brutally knocking down the Filipina, the motorcycle rider speeds off to flee from his responsibility. Another motorcycle rider can be seen chasing him through the streets.
Many netizens were outraged by the hit-and-run accident video.
"Sa kanan galing naka motor napunta siya s kaliwa walang disiplina karamihan sa mga rider dito sa Pilipinas," an angry netizen wrote.
(The motorcycle rider came from the right side and then suddenly swerved to the left. A majority of riders in the Philippines have no discipline.)
READ ALSO: Brave MMDA enforcer gets into wild fist fight with violent motorcycle riders
Other social media users pointed out that vehicles should slow down when there is a pedestrian lane on the road.
"Pedestrian lane po yun kaya kailangan mag minor ng sasakyan!!! Yan ang hirap sa mga pinoy eh, hindi binibigyang halaga ang pedestrian lane," a social media user lamented.
(There was a pedestrian lane and that is why the vehicle should have slowed down. That is the problem with many Filipinos, they do not give importance to pedestrian lanes.)
SHARE this shocking video with your family and friends!
Do you have a story to report? Has something shocking happened in your local community? Send us a message on our Facebook page!
The video below will also outrage you!
READ ALSO: Pinoy hold-uppers on motorcycle victimizes helpless female student
Source: Kami.com.ph