EDITOR'S NOTE: This column contains themes and images that are not suitable for minors. Parental guidance is strongly advised.
A deeply disturbing CCTV footage showing a defenseless woman shot dead by a group of gunmen in Port Area, Manila has shocked the online community.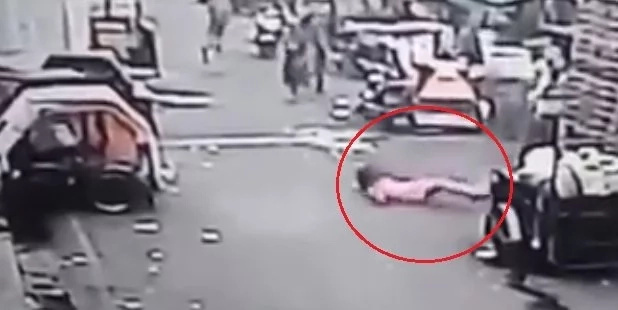 The video begins with the woman talking with the gunmen, having no idea what they have in store for her.
READ ALSO: Careless Pinoy motorcycle rider falls off cliff while riding with friends
A few moments later, the gunmen drew their weapons and repeatedly shot the helpless Filipina.
Some of the people nearby can be seen running away as they heard the gun shots. The video ends with the gunmen walking away from the crime scene, leaving the dead woman behind.
READ ALSO: Video of man's heart-stopping escape from burning building goes viral
Many netizens expressed their concern for the spate of killings in the country in recent months.
"Ganyan na ba talaga ngaung sa ating bayang Pilipinas? Puro na lang patayan. Pati babae oh bata mapa ma tanda man," a netizen lamented.
(What has happened to the Philippines? There is too much killing. Even women, children, and the elderly are getting murdered.)
READ ALSO: Violent Pinoy hold-uppers on motorcycle victimize helpless female student
Other netizens slammed the gunman for their cold-blooded murder of the woman.
"Kababaeng tao niyan nagawa niyo pang barilin ng ilang beses?!!!! Mga demonyo kayo," a social media user posted.
(She is a woman and you shot her multiple times?! You are demons.)
Some netizens theorized that the woman must have been involved in illegal drugs. However, several social media users pointed out that the unarmed woman did not deserve to be killed even if she was involved in the drug trade.
SHARE this disturbing video with your family and friends!
Do you have a story to report? Has something shocking happened in your local community? Send us a message on our Facebook page!
The next video you are about to see might disturb you as well.
READ ALSO: Hateful Pinoy verbally abuses and threatens to hurt female bus passenger
Source: Kami.com.ph