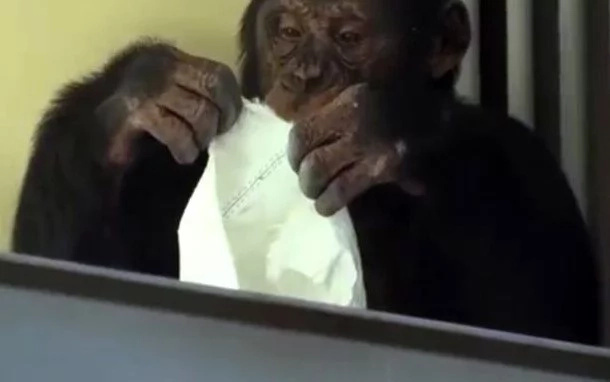 - A video from a Russian zoo shows a female chimpanzee taking care of her living quarters by wiping the glass and sweeping the floor
- The female chimp named Elya has been having this peculiar behavior ever since she was moved to a new pen
- When Elya witnessed the zookeepers wiping the glass on her new pen she wanted to copy them and help them keep her enclosure tidy
Footage from a Russian zoo shows a female chimpanzee that just loves to clean her pen.
The chimp named Elya can be seen wiping windows and brooming her room in her enclosure at a zoo in Russia's Rostov Region.
After zoo officials installed new windows instead of bars in Elya's pen, Elya would watch the cleaners constantly wipe the glass of her enclosure.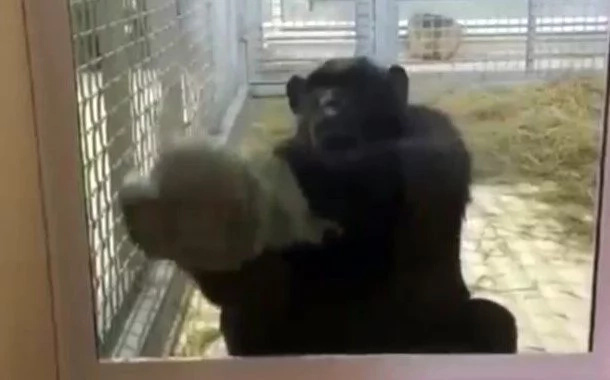 Elya was fascinated by the glass wipers and wanted to try her hand at the activity herself.
In the hilarious footage Elya can be seen wiping the glass of her pen from the inside.
In addition, zookeepers report that she tries to take the broom from the zookeepers and tries to sweep the floors of her pen.
The zookeeper has stated that ever since Elya was relocated to her new pen she has been very proud of her new home and does everything to keep it as tidy as possible.
A zoologist has confirmed that the chimps actions are more than mimicry of human behavior and that the animal does indeed want to keep her living quarters clean.
Source: Kami.com.ph