Most of the time, if not all, now US President-elect Donald Trump has been addressed as the "Duterte of America." Similarly, President Rodrigo Duterte has also been called the "Trump of the Philippines." But, really, why is that?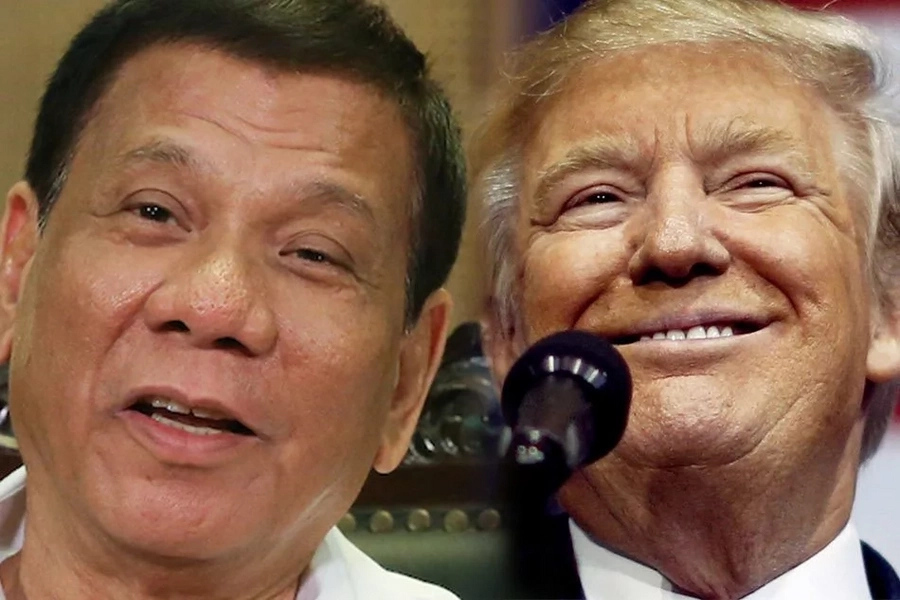 READ ALSO: Bakit si Donald Trump! Majority of Filipinos were actually rooting for Hillary Clinton
Listed below are five similarities of the two notorious presidents.
1. Misogynists.
Women haters, as what others would say. People have criticized Trump and Duterte for how the two treat women based on their actions and statements alike.
Some accused Trump for allegedly groping women and neglectfully making lewd comments towards the female society.
Meanwhile, Duterte was lambasted for saying that "he should have been first" as a comment to the rape incident that happened to an Australian missionary way back 1989 in Davao City.
READ ALSO: Teenage photos of Hillary Clinton and Donald Trump
2. They both admire Russian President Vladimir Putin.
Trump once compared US President Barrack Obama to Putin and called the latter a better leader.
Duterte, during his previous state visit, has announced his intention to build an alliance with Russia and even considered its leaders as his idol.
3. The strategic use of social media both helped Trump and Duterte reach the unreachable, more so, present their platforms with less effort.
Duterte has legions of supporters online. Derogatorily addressed as "Dutertards", the Philippine president's well-wishers are always active on social media to defend him. There's also the DDS or Die-hard Duterte Supporters, led by Filipino blogger-turned-columnist Mocha Uson with millions of Facebook followers.
Trump, on the other hand, is a Twitter user savvy. He was able to reached supporters even without the need to pay much for a media coverage. According to a report from The Telegraph, the Republican candidate was able to save $3.4 billion through the social network.
READ ALSO: PH to Trump: Pinoys are assets, not terrorists
4. Both abhor the media.
When it comes to having an unstable relationship with the media, Trump and Duterte both have their fair share of fate and misfortune.
Trump and his officials claimed that the US media are lying.
Duterte and his solid supporters accused the Philippine press of distorting facts and stories to show the former Davao City mayor in a rather bad light.
Moreover, the two leaders both called the media corrupt.
5. They are the fittest of them all.
Both Trump and Duterte successfully survived their electoral campaigns despite the countless controversies attached to them, leading them to the victory they now have.
RELATED: Donald Trump wins US 2016 presidential elections by a mile
More of Trump and Duterte's common denominator in this video.
Source: Kami.com.ph