- President Rodrigo Duterte did not express guilt over Albuera Mayor Rolando Espinosa's death
- Duterte told reporters that there is nothing he should be puzled about the mayor's death
- He then mentioned that Espinosa used his position to trade illegal drugs
President Rodrigo Duterte did not say much when asked about the recent death of Albuera Leyte Mayor Rolando Espinosa Sr.
Duterte said when asked if he is puzzled about the killing of the Albuera mayor, the president cited that the politician used his money to trade in illegal drugs. The president said:
"Why should I be puzzled? You have here a guy. A government employee using his office and money, cooking shabu and destroying the lives of so many millions of Filipinos. So what is there for me to say about it?"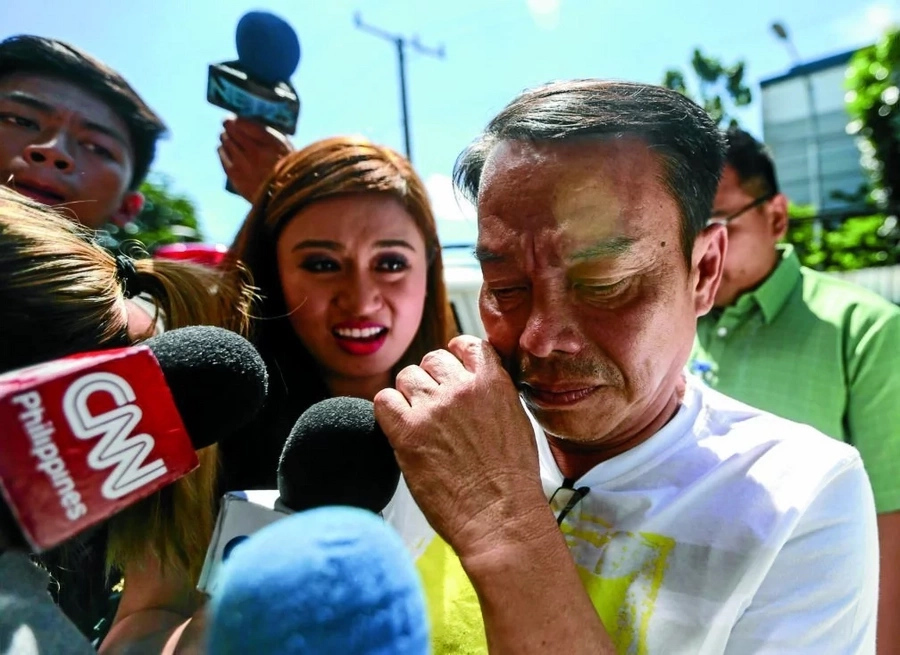 READ ALSO: Leyte Mayor Rolando Espinosa killed inside jail
Espinosa was killed during an operation of the Criminal Investigation and Detection Group in Northern Leyte (CIDG8) which entered his cell to issue a search warrant when the mayor allegedly resisted arrest.
Espinosa was shot dead together with another inmate Raul Yap. According to one of the jail wardens of Leyte Provincial Jail where Espinosa was detained, the mayor was heard begging for his life before gun shots followed killing him on the spot.
Espinosa is one of the government officials allegedly involved in illegal drugs as tagged by President Duterte. The president then explained that he should obey whatever the police will tell him, saying that they are one with the government:
READ ALSO: Espinosa begged for his life before he was gunned down
"I will obey what police will tell me kasi kasama kami sa gobyerno. I will not go there to find fault with the police. I did not even agree that they should be transferred. At least not now kasi kung ganun wala nang pulis magtrabaho."
The president later slammed the media for going into "trivilities about tuhod":
"I hope next time… kindly go to important matters, do not go into trivialities about tuhod. Yan ang media, parang picture ka na bastos."
READ ALSO: PNP arrests drug lord Kerwin Espinosa
Source: Kami.com.ph