This man's height is 3ft 7ins, so he brought a specially-made stepladder to the church so he could kiss the beautiful bride.
James Lusted is 28 and he has a genetic dwarfism condition. That is why James brought a ladder to the church. He wanted to stand eye-to-eye with Chloe, the bride, during the ceremony. Exchange vows while looking at each other.
The ladder was made specially for the groom, he said it even makes him a few inches taller. The ladder gave the couple an opportunity to have a proper kiss on their wedding.
Cloe Lusted is in love, and she thinks 2ft height difference is nothing.
READ ALSO: Mother who leaves her children alone for 5 minutes returns to THIS
It was a perfect wedding with a ceremony held at St Margaret's Church in Bodewyddan, North Wales.
But not everyone was initially very happy about Chloe's choice of man. Because of James's rare genetic condition, of course. Cloe's mother hasn't been happy with her daughter dating a dwarf. But as she got to know him, she changes her opinion.
READ ALSO: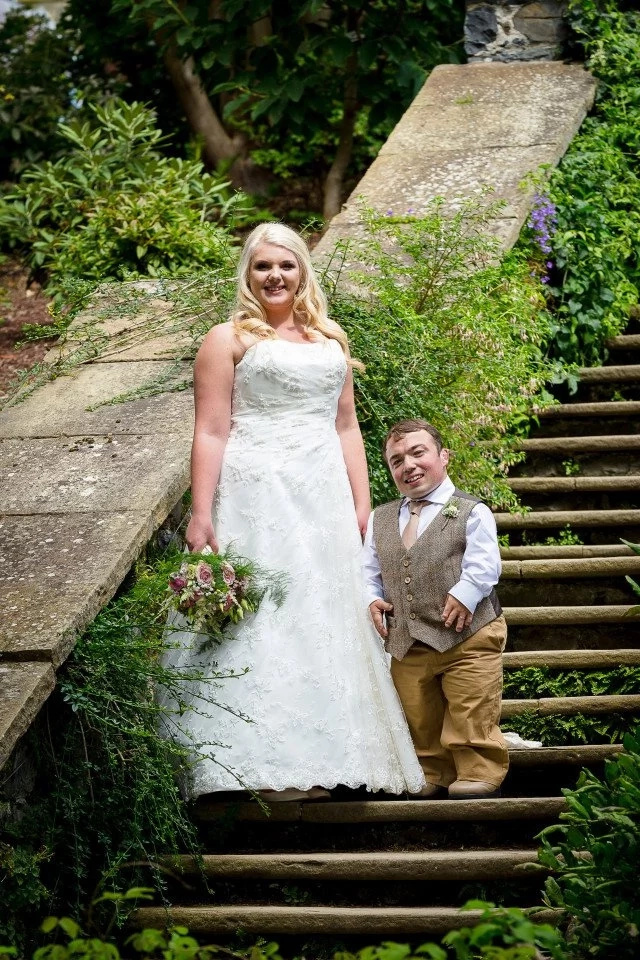 Share your thoughts about this one, and don't forget to share this love story with your friends and family!
Source: Kami.com.ph