- A video of an Asian teen getting into a freak accident while singing went viral
- The teen was singing "See You Again" when he threw behind him the shoe he was using as his mic
- The thrown shoe causes the steel bars behind to fall on top of the boy's head
A video of an Asian teen passionately singing the hit song "See You Again" in front of a camera and then getting into a freak accident has gone viral.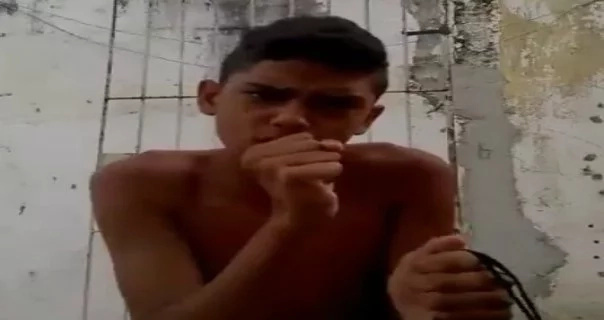 The video starts off with the male teen singing the popular song in the "Fast and Furious 7" movie unskillfully but with a lot of passion and emotion.
READ ALSO: Riding-in-tandem criminals beats up and robs helpless female student in the street
He can also be seen in the video using his shoe as his microphone. As he is taken over by his passion for the song, he casually throws the show behind him which causes the freak accident.
The thrown shoe displaced the balance of the steel bars placed behind the boy which makes it fall right on the head of the unsuspecting teen. The boy can then be seen screaming in shock and pain of what just happened.
READ ALSO: Hateful Pinoy verbally abuses and threatens to hurt female bus passenger while arguing
Many netizens found the viral video completely hilarious.
"Huwag na huwag gagamitin mic ang sapatos," the netizen who shared the video posted.
(Never use your shoe as a microphone.)
Other social media users found the video funny but also expressed their concern for the clumsy teen.
READ ALSO: Heroic female security guard shoots dead armed hold-upper in store
"Joke time ang performance ni kuya pero sana hindi naman siya na injure ng matindi sa nangyari," a concerned social media user said.
(His performance was a joke but I hope he did not sustain a severe injury.)
SHARE this funny video with your family and friends!
Do you have a story to report? Has something shocking happened in your local community? Send us a message on our Facebook page!
This next video might also make you laugh!
READ ALSO: Honest tricycle driver goes viral for returning lost iPhone to passenger
Source: Kami.com.ph