EDITOR'S NOTE: This column contains themes and images that may not be suitable for minors. Parental guidance is strongly advised.
A scary and intense CCTV footage showing a violent encounter between two young female students and two dangerous hold-uppers on a motorcycle has gone viral.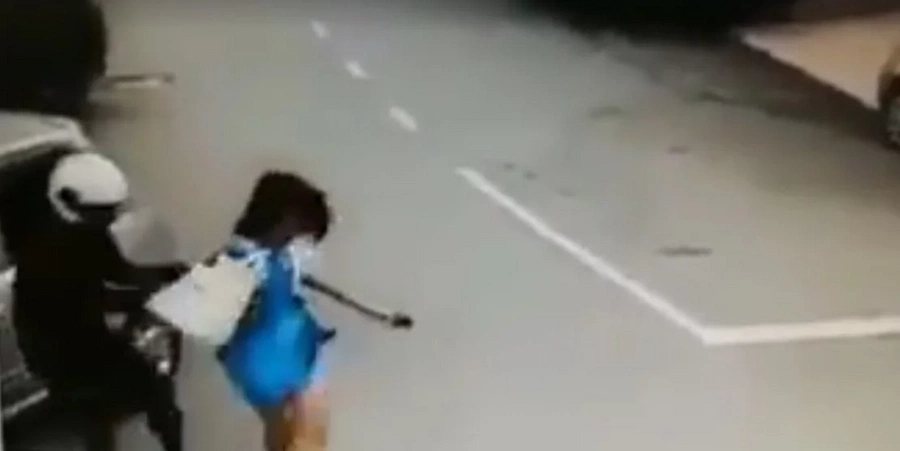 The footage shows the two girls walking peacefully down the street. A few moments later, the two hold-uppers riding a motorcycle arrives at the scene and catches up to the students.
READ ALSO: Hateful Pinoy curses and threatens to hurt female bus passenger during argument
One of the hold-uppers pushed and beat up one of the girls. According to the netizen who shared the video, the hold-upper took the girl's cellphone before taking off.
"Estudyante nabiktima ng agaw cellphone. Maging maingat ang mga bata. Walang pinipiling biktima ang mga kawatan," the netizen posted.
(The student was victimized by a cellphone thief. Children should be careful because these criminals do not care about their age.)
READ ALSO: Female security guard shoots dead armed hold-upper in store
Many netizens were shocked and outraged by the scary incident.
"Itong mga criminal na ito magnanakaw na at mananakit pa. Ang mas masama, mga bata pa ang binibiktima nila," a concerned social media user wrote.
(These criminals do not only steal, they also hurt their victims. Worse, they will victimize even children.)
READ ALSO: Brave Pinoy victim fights back and kills three kidnappers in the street
SHARE this scary video with your loved ones!
Do you have a story to report? Has something shocking happened in your local community? Send us a message on our Facebook page!
The next video you are about to see might also frighten you!
READ ALSO: Honest tricycle driver returns lost iPhone to passenger
Source: Kami.com.ph