EDITOR'S NOTE: This column contains themes, images and language that are not suitable for minors. Parental guidance is strongly advised.
A shocking video of a Filipino man cursing and threatening to hurt and use his gun on a female bus passenger while they were arguing has outraged netizens.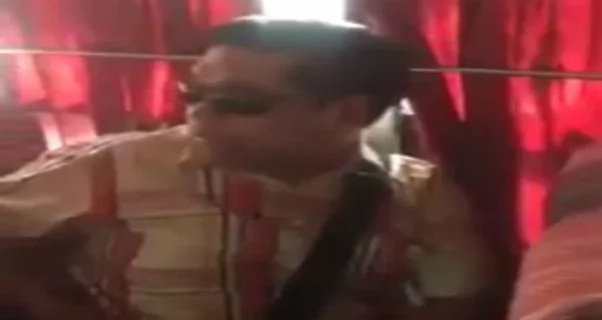 The exact cause of the argument is unidentified, but the video shows the rude Pinoy calling the woman a "whore" for arguing with a man.
READ ALSO: Female security guard shoots dead armed hold-upper
The man uses the curse word multiple times and when the woman refuses to keep quiet, he threatened to physically hurt her and even shoot her with a gun.
Netizens were angered by the actions of the man towards the female passenger.
READ ALSO: Brave victim fights back and kills 3 kidnappers in the street
"Wow kuya ang tapang mo ah humanap ka ng katapat mo ng makita mo ang hinahanap mo wag yang babae. Tapos sasabihin mo pa na kababae mong tao nakikipag talo ka sa lalake parang baliktad yata un hndi ba dapat ikaw ang manahimik dhl kay lalake mong tao pumapatol ka sa babae," a netizen wrote.
(If you are so brave, fight with another man and not a woman. You are telling the woman that she is a whore for arguing with you, but you are the one who should keep quiet because you are a man.)
READ ALSO: Honest tricycle driver returns lost iPhone to passenger
Many social media users also slammed the disrespectful Pinoy for threatening to use a gun against the woman.
"Kahit pa tinalakan ka ng babae sabihin nating ganun. Babarilin mo agad?" a concerned social media user said.
(You will shoot her with a gun just because she was arguing with you?)
SHARE this shocking video with your loved ones!
Do you have a story to report? Has something shocking happened in your local community? Send us a message on our Facebook page!
The next video you are about to see might also outrage you!
READ ALSO: Disgusting Pinoy's horrible prank in computer shop angers netizens
Source: Kami.com.ph