- Vic Sotto and Pauleen Luna paid Kristine and Oyo Boy a visit at the hospital
- Vic didn't waste time to cradle his 4th apo and he certainly looked very proud
- Oyo Boy Sotto is the son of Vic with Dina Bonnevie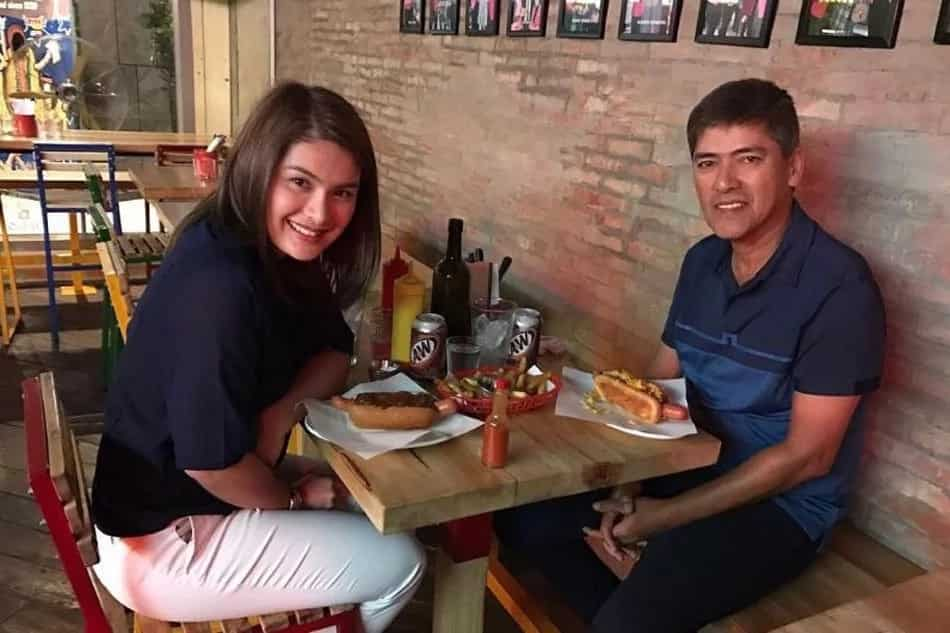 Vic showed the whole country on Tuesday, Nov. 9, how he is as a grandfather after he and his wife Pauleen Luna went to the hospital to catch a first glimpse of his newborn apo.
Kristine Hermosa, wife of Oyo Boy Sotto, gave birth to a healthy grandson. The little baby was named after the veteran actor and it seems that he likes the idea.
READ ALSO: Lovi Poe shows off the interior of her new home
The baby was named Marvic, which is also the name of Vic Sotto.
In fact, Pauleen shared the picture of Vic holding Baby Marvic in his arms and Pauleen tagged it as "Marvic and Marvic," showing two Marvics in the family in one epic image.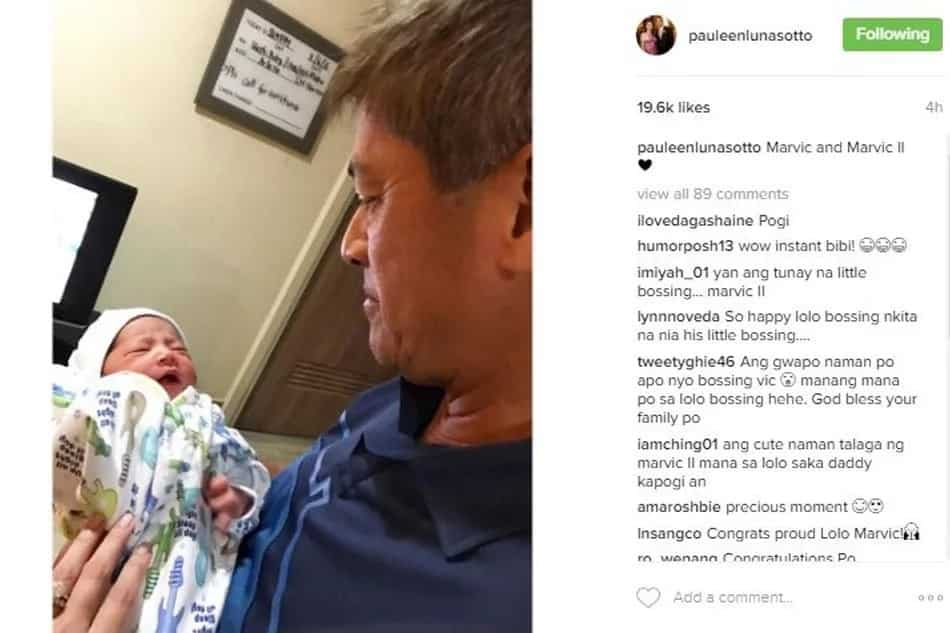 Of course, Pauleen didn't miss the chance of having her picture taken with Baby Marvic.
Oyo Boy is the son of Vic Sotto and Dina Bonnevie. He and Kristine already have three children.
READ ALSO: ABS-CBN 2016 station ID touches the depth of the human spirit
She gave birth to their first child in 2011, Ondrea Bliss.
Subsequently, they adopted Kristian Daniel. In 2014, she gave birth to Kaleb Hanns, their second biological child.
READ ALSO: Archbishop Villegas says Marcos burial insults EDSA memory
Now, with the birth of Marvic, the couple will have three boys and one girl in the family.
Children are treasures of the family. This is why this small kid in the video dubbed as a witch kid was taken care of by one kind soul. Now, he's way better!
Source: Kami.com.ph