- The Supreme Court has approved of President Ferdinand Marcos' burial at the Libingan ng mga Bayani
- Ilocos Norte Governor Imee Marcos took to the Supreme Court to show her gratitude by erecting a flag outside its office
- She will be celebrating her 61st birthday this Saturday, November 12
The Supreme Court has finally allowed the burial of the late dictator President Ferdinand Marcos at the Libingan ng mga Bayani, which has delighted his daughter.
Ilocos Norte Governor Imee Marcos enthusiastically made her way to the Supreme Court (SC), this time bearing gifts.
She planted a flag beside the SC's insignia to show her appreciation to the highest court in the country.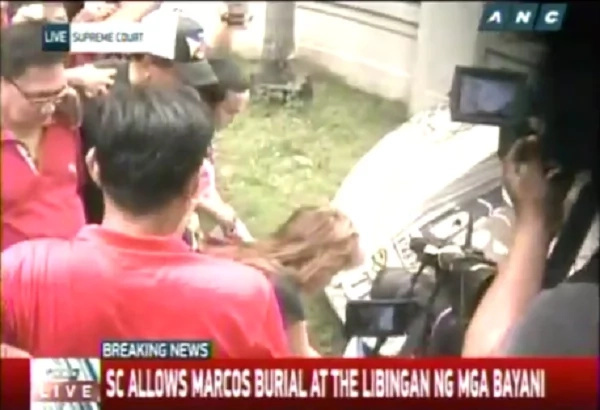 READ ALSO: Pagkamatay ng hustisya! SC allows Marcos burial at LNMB despite his brutal legacy
Not only did she erect a flag outside the SC's premises, she also brought flowers.
She told the media that the flowers were for three people: her father, the Supreme Court, and also for herself since she is about to celebrate her birthday this Saturday.
On November 12, she will turn 61, a year past the senior age.
READ ALSO: Abangan ang pagbabalik! Bongbong Marcos compares his political career to Pacquiao vs. Vargas fight
It has been known that Imee rallied for the SC's approval to bury her father at the Libingan ng mga Bayani last month, leading supporters in a vigil last month.
She has also called out political adversaries and critics to move on from the past, claiming that it is already time to make peace and heal.
ABS-CBN has a clip on Imee's recent appearance at SC, which you can view here.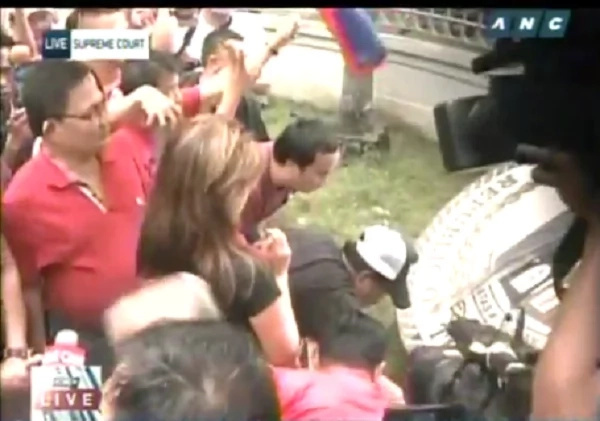 READ ALSO: Nakita rin yung benefit! Duterte agrees to sign Paris Agreement despite previous hesitation
It is expected that most people are not pleased with the SC's ruling, but their opinions and comments will be saved for another day.
Despite the atrocities he has committed, Ferdinand Marcos was able to snake his way in to the graveyard of our heroes - which he may or may not be, depending if you supported his cause.
The late dictator may also be the greatest president the country ever had - but others will beg to differ. However, these two foreign leaders are a far cry from Marcos since they are known for making uncalled for comments on women.
READ ALSO: Bumigay na agad! VP Leni Robredo's pet project collapses in Naga City
Source: Kami.com.ph