- Ruffa Gutierrez wrote a book about how modern women can find love
- Netizens reacted negatively on Ruffa's new book with some calling her a Carrie Bradshaw and Kim Kardashian-wannabe
- Her mom, Annabelle Rama, also published her own book in December 2015 giving practical tips on love and life
Ruffa Gutierrez just announced that she wrote a book entitled "Truth & Lies My Mother Told Me: A Modern Woman's Guide To Finding Love Today".
READ ALSO: The Other Women: Top 10 alleged "kerida" in showbiz
On the cover, Ruffa is wearing a black, suit-type coat dress and her hair is glamorously done falling on her shoulders.
Some claimed that this is Ruffa's answer to some of the shocking revelations in her mom Annabelle Rama's book, "Day Hard! Lakas Ng Loob, Kapal Ng Mukha: Practical Advice Para Hindi Ka Maging Bobita Sa Love At Life". However, netizens reacted negatively towards Ruffa's book.
READ ALSO: Mother gives love advice to son
Some people find it ironic that she wrote a book giving advice in finding new love when some people claimed that she has so many failed relationships and her current love life is pale in comparison with her brothers.
Below are some of the harshest (yet most hilarious) netizens' comments on Ruffa's new book taken from Fashion Pulis site.
READ ALSO: Annabelle Rama broke down over Ruffa's health condition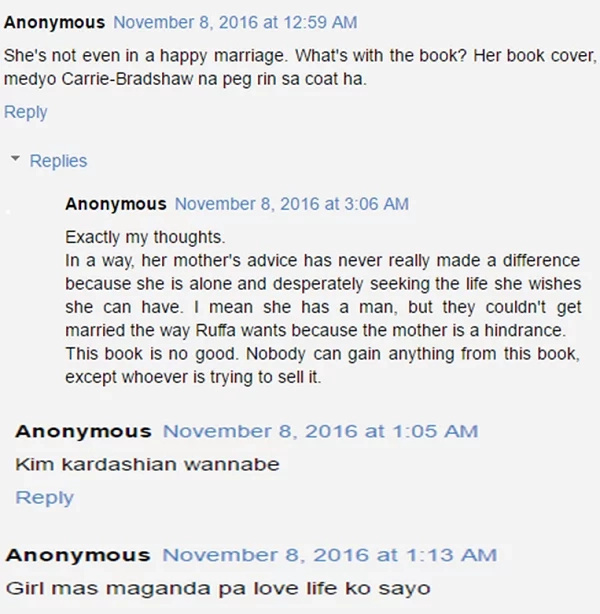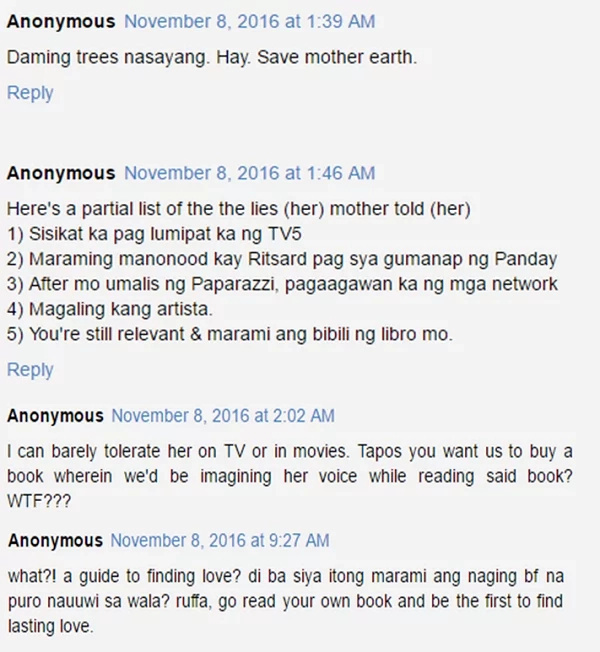 READ ALSO: Karla Estrada cries because of Ruffa Gutierrez
Source: Kami.com.ph