- CCTV footages showing burglars pretending to be experts in skateboarding before victimizing their targeted house went viral
- Many netizens theorized that the burglars were in cahoots with a resident of the house because they seemed to know where the security cameras were placed
- The public was also urged to be extra vigilant especially when there are skateboarders in front of their home
Footages from several security cameras showing two burglars pretending to be expert skateboarders in the street before victimizing their targeted house have gone viral.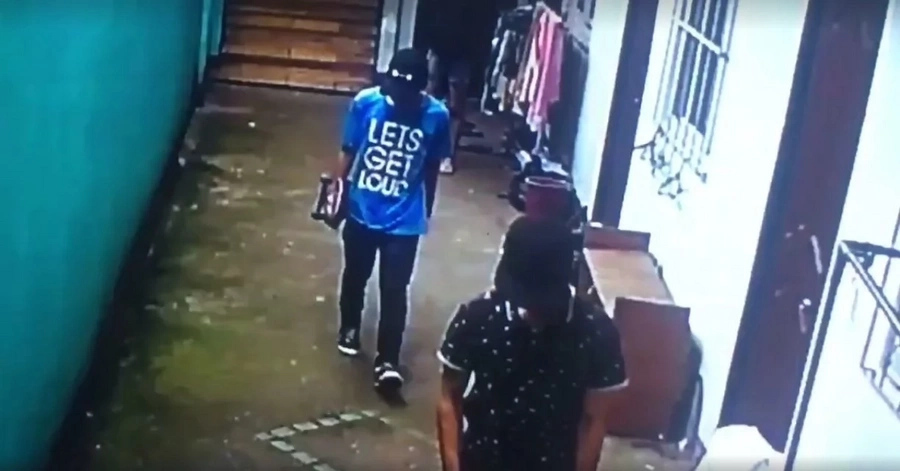 The video shows the "skateboarders" performing tricks in the street while monitoring the targeted house at the same time.
READ ALSO: Angry employers force maid to drink disgusting tea she made with her menstruation blood
Once the coast was clear, the burglars can be seen in the video entering the house while wearing a cap and bowing their heads to avoid being seen in the security cameras.
The criminals were able to steal some valuables and were able to hide from some of the CCTV cameras. However, their faces were still captured in the other security cameras installed around the house.
READ ALSO: Amazed netizens go crazy over Iloilo boy singing difficult Aegis song
Several netizens slammed the burglars for giving real skateboarders a bad name with their crimes.
"Kawawa ung mga nag sskateboard, mapapalayas sa tapat ng bahay kaht walang gingwang masama," a netizen wrote.
(I sympathize with the skateboarders who will be driven away out of streets even if they are not doing anything wrong.)
Other social media users pointed out that the burglars in the video might have had some inside help because they seemed to know where most of the security cameras were located.
READ ALSO: Greedy Pinoy taxi driver throws out old couple's baggage for refusing to pay extra fee
"Di kaya mag kasabwat yan na tiga same building kasi parang alam nila kung saan naka lagay yung CCTV eh?" a curious social media user wondered.
(Is it not possible that they were in cahoots with a resident of the building because they seem to know where the CCTV cameras were positioned?)
SHARE this video with your loved ones!
Do you have a story to report? Has something shocking happened in your local community? Send us a message on our Facebook page!
Here is another video that will scare and disturb you!
READ ALSO: Brave Pinoy hand-feeding deadly giant snake with chickens goes viral
Source: Kami.com.ph