- Albuera Mayor Rolando Espinosa Sr. was heard pleading for his life before he was gunned down
- Leyte Provincial Jail Warden Homobono Bardillon narrated what happened during the day of the encounter
- According to Bardillon, initial investigation shows that CIDG operatives took the hard disk of the CCTV
Before shots were fired at Albuera Mayor Rolando Espinosa Sr., a prison warden heard him plead for his life.
According to Leyte Provincial Jail Warden Homobono Bardillon, at around 4:10 a.m. on Saturday, around 18 operatives of the Criminal Investigation and Detection Group-8 and 2 Maritime police members tried to enter the Leyte sub-provincial jail in Baybay. Bardillon stated that the jail tried to bar the authorities from entering because they were not able t provide a copy of the search warrant they were supposed to serve to Espinosa.
Despite the efforts in barring the visitors, they made their way inside the jail and allegedly ordered the seven jail guards to kneel down and face the wall as they conduct the search operation. The guards later heard Espinosa begging for his life before shots were fird at him saying: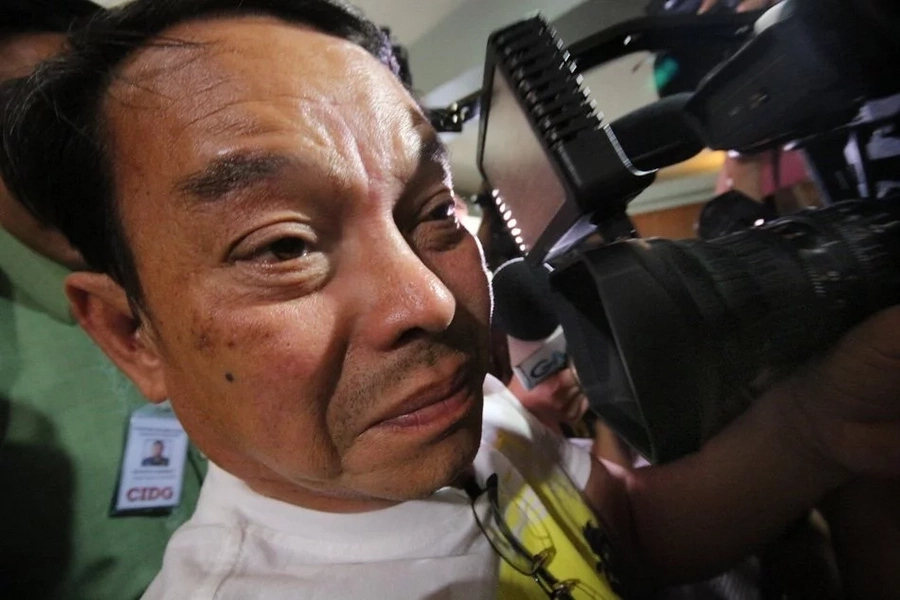 READ ALSO: Leyte Mayor Rolando Espinosa killed inside jail
"Ayaw gud ko ninyo planteri sir, wa koy armas nga gitago (Please do not plant evidence on me, sir, I am not hiding any gun here)."
Bardillon stated: "They heard gunshot fired inside the cell of Espinosa while the slain mayor was begging from the CIDG operatives."
He added that their intial investigation shows that CIDG operatives also took the hard disk of their CCTV by force which would reveal what really took place inside the prison cell.
READ ALSO: PNP arrests drug lord Kerwin Espinosa
Four policemen who were supposed to secure the Leyte mayor and be in the jail were not able to do something as CIDG operatives warned them not to interfere. Bardillon said: "Walang silang nagawa; otherwise, malaking gulo."
Mayor Espinosa was killed in the encounter due to allegedly resisting arrest together with another inmate Raul Yap.
READ ALSO: Espinosa accuses PNP of looting and harassment
Source: Kami.com.ph