- Lovi Poe is one of the hottest stars today
- For the first time, she sees her new home and couldn't stop being overwhelmed
- She took to IG to share the experience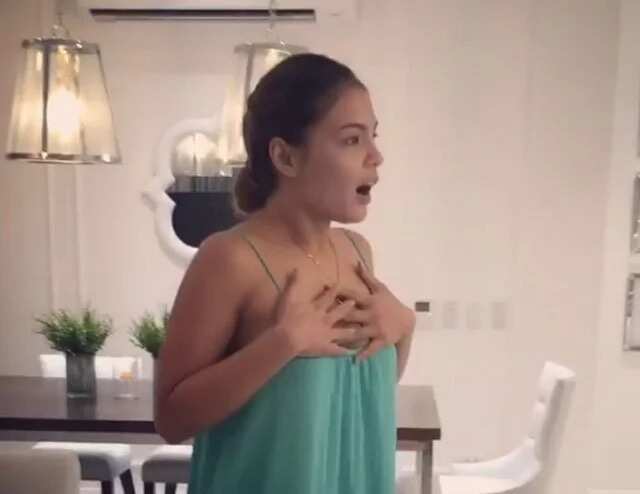 Lovi Poe's hard work finally paid off! Now, she gives her adoring fans a sneak peek into the interior of her new home.
In fact, it was the first time that Lovi got to see it and she can't help but gush at how lovely it looked!
In her Instagram post, one could see Lovi preparing herself to open the doors of her new home.
When she finally did, she simply exclaimed "OMG!"
She simply can't believe what she was seeing!
The minimalistic design, simple color-scheme and with accents that are enough to make any home artistic-looking without putting a strain on the eyes, all characterized Lovi's new home.
It is simply nice to see Lovi celebrating her new home.
She has worked so hard to reach her status at the moment.
She has given her 100 percent in all her movies, the latest of which was "The Escort," where she starred with Christopher De Leon and Derek Ramsay.
People do get excited about a lot of things and these babies know so much about it!

Source: Kami.com.ph