- Two elderly law graduates are set to join more than 6800 hopefuls in their quest to pass the 2016 bar exams
- Lazaro "Larry" Perillo, 59, of Albay and Jose Nueva, 69, of Camarines Sur are expected to join the others as they take on the challenge of bar exams which will be conducted at the University of Santo Tomas for the next four Sundays
- The exam will determine the next set of lawyers and is believed to be the most difficult exam among the rest
It's never too late to pursue one's dreams.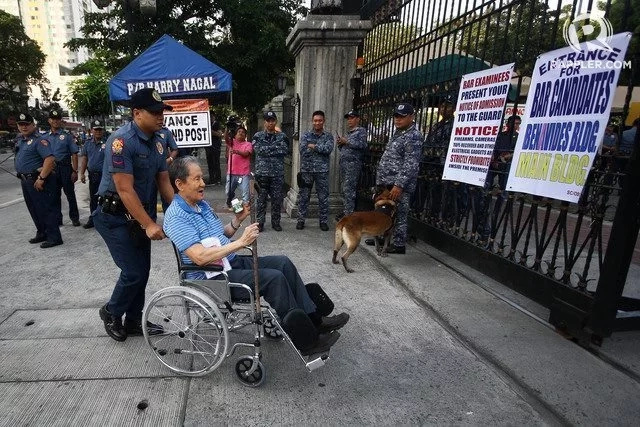 When we were young, we were so idealistic about changing the world.
We dreamed about a world where we could easily get what we want in life.
READ ALSO: Nakakaloka naman! Horrible clips of typhoon Yolanda resurfaces days before PH land fall anniversary
This includes the dream job we so wanted; the family we wanted to build; the house we dreamed of and the lifestyle we desire.
As soon as reality kicks in however, we realize that life is never easy. We can't have the things we wanted in life in a snap of a finger.
Even if that's the case however, that doesn't mean we will give up easily. Take this story for example.
READ ALSO: Hala kawawa naman! Criminology graduate dead after tragic accident in Samar
Two elderly law graduates are set to join more than 6800 hopefuls in their quest to pass the 2016 bar exams.
Lazaro "Larry" Perillo, 59, of Albay and Jose Nueva, 69, of Camarines Sur are expected to join the others as they take on the challenge of bar exams which will be conducted at the University of Santo Tomas for the next four Sundays.
The exam will determine the next set of lawyers and is believed to be the most difficult exam among the rest.
READ ALSO: Grabe naman yung kalagayan niya! Poor ailing child asks Netizens for financial assistance
No running from one's dreams, not like this one.
Source: Kami.com.ph