4 times Luis Manzano responded harshly to netizens
Luis Manzano is known for his blunt, sometimes harsh, responses to bashers online.
Some commenters claimed that Luis has gone below the belt and he does not have class in dealing with haters to which Luis answered that why he should pity a basher and said that he does not class. Some netizens claimed that Luis almost bullied netizens who post comments not to his liking.
Below are the 4 incidents when Luis showed his bully side when responding to bashers online.
READ ALSO: Luis Manzano defends Jessy Mendiola against bashers
When he responds to his girlfriend's haters
Luis' girlfriend Jessy Mendiola has gathered a throng of haters that commented on everything she posts online and what she says in events. Luis is like her knight in shining armour and defends Jessy from bashers.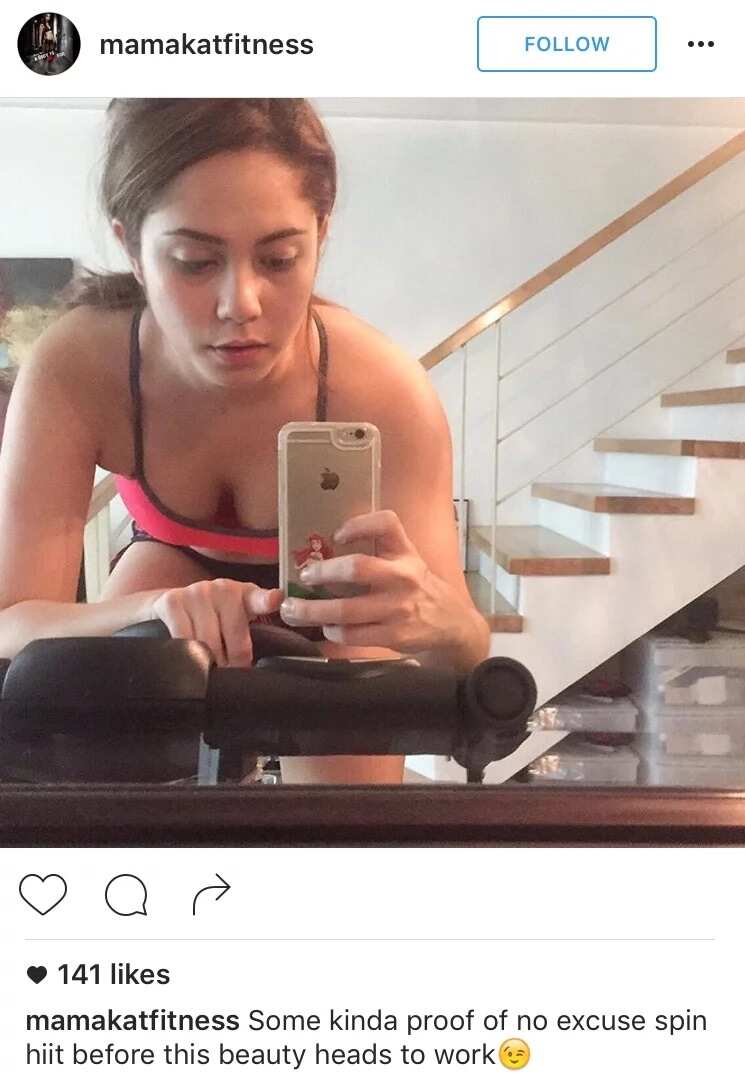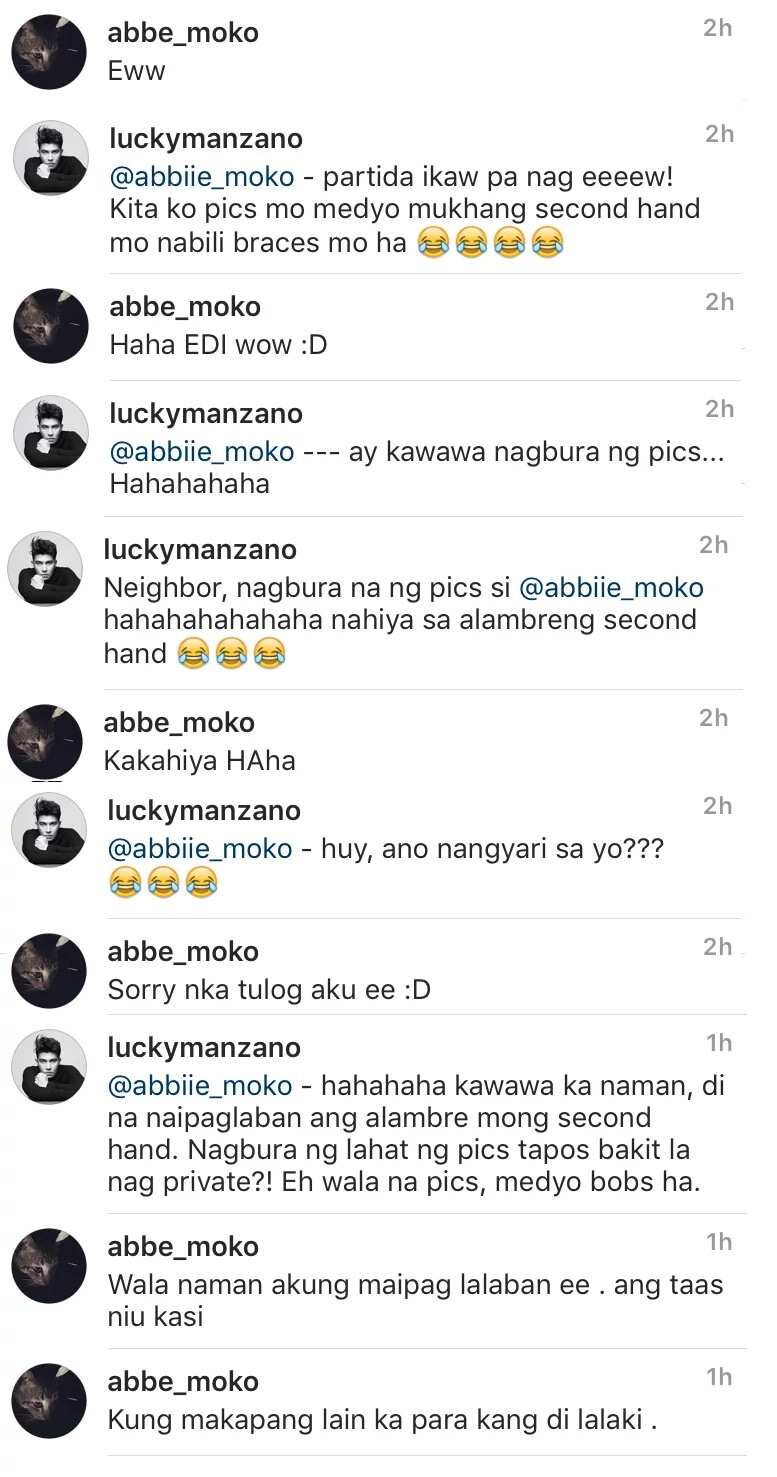 READ ALSO: Luis Manzano jokes about his penis size
When he is a true friend to Kim Chiu
An online basher criticizes Kim Chiu for her lack of hosting skills. Like a true friend, Luis said that Kim makes people happy and she earns her talent fee at the same time.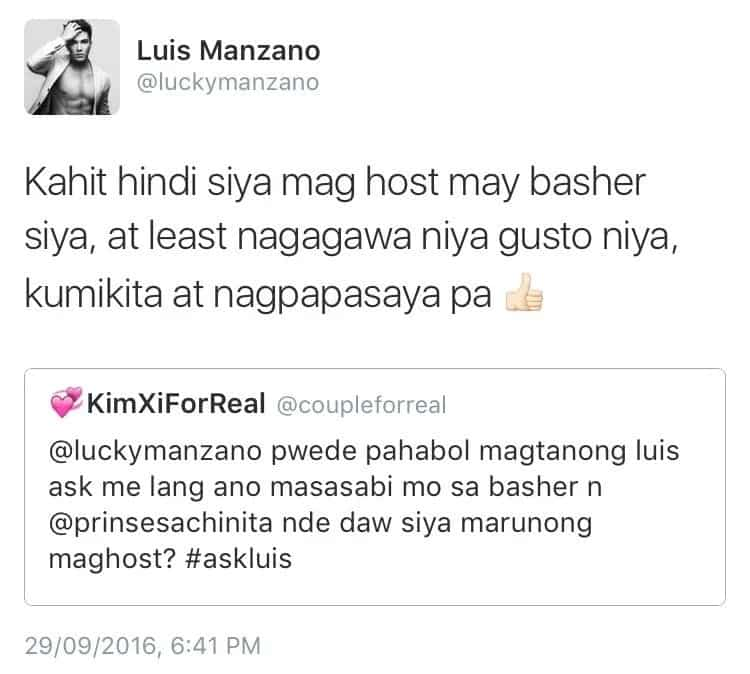 When he called people who believe his alleged "gay scandal" with Piolo Pascual "fools"
Luis and Piolo's Facebook live video where the latter took off his shirt is undying in social media and Luis took the pleasure to call those who believe it as fools.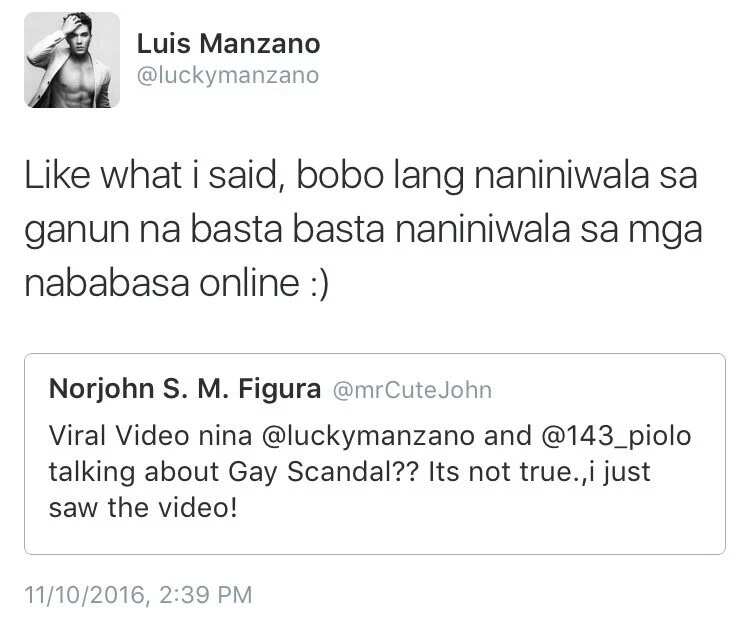 READ ALSO: The dating history of Luis Manzano
When he threatened to publish the family photos of a basher
In his most recent post, a netizen commented "what am I to say to that?" - the infamous statement of gf Jessy Mendiola at the Star Magic Ball. The actor and host responded to post the family pictures of the netizen, including the kids, online.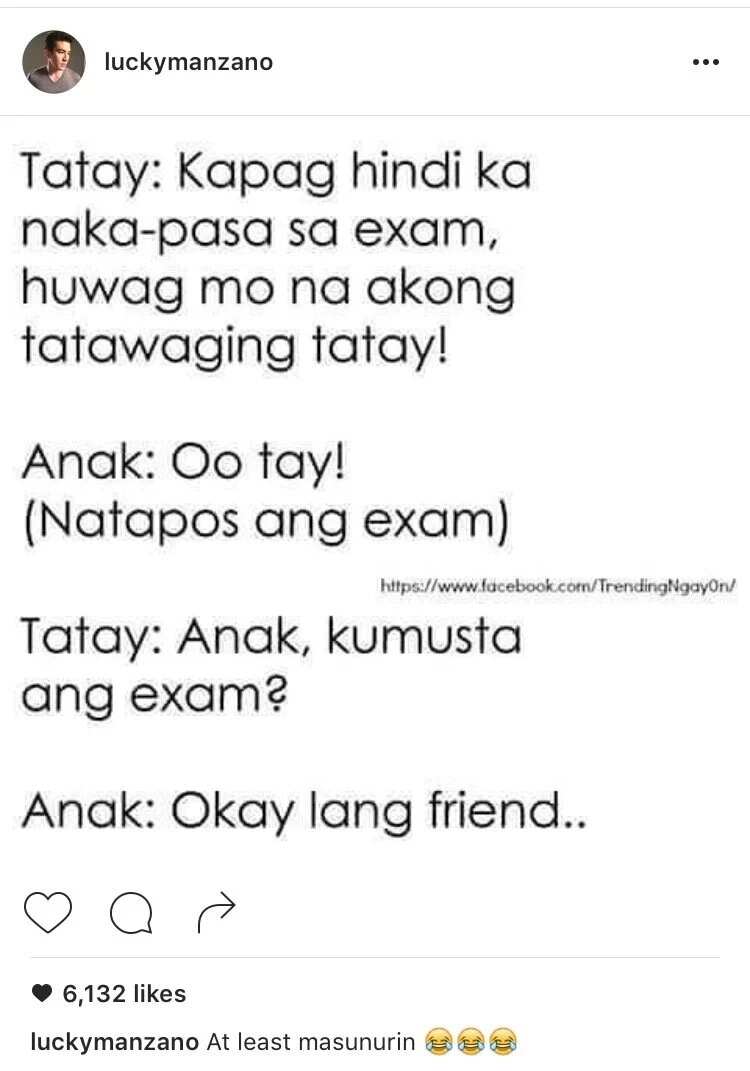 READ ALSO: Meet PH's most hated male celebrities
Source: KAMI.com.gh