- A cat was found hanging on an electrical cable and struggling to land safely
- A group of concerned construction workers successfully saved the poor cat
- A Facebook user took a video of the cat and uploaded it on Facebook
A poor cat was spotted hanging on an electrical cable in Morayta, Manila which left bystanders holding their breaths, afraid that the furry animal might fall down hard.
A Facebook user named Bobby Cruz uploaded the video on his account showing a cat gripping the electric cable as it hangs on it, trying to find a way to land safely. People who seemed like wondering how the animal got up there gathered around the cat.
A group of friends took a video of the cat and humorously described it as "finals be like" as the students recently had their semester's final period.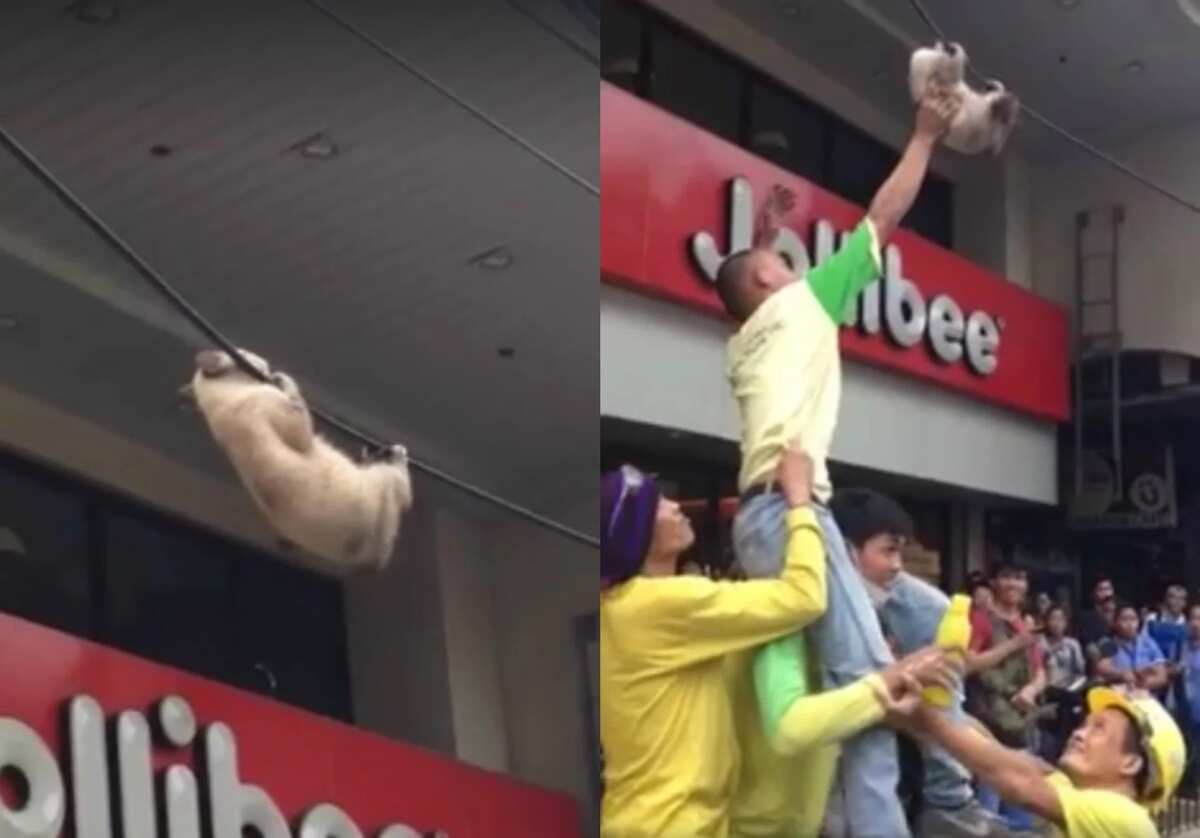 READ ALSO: Here's Why You Should NEVER Hug Your Cat
As the cat struggled while hanging on the cable, a group of construction workers who were having their break tried to save the animal. One man carried another while others supported them and the man on top reached for the cat. At first, the cat would not let go of its grip from the cable but it was soon pulled by the man and successfully saved it.
Netizens expressed different reactions on the video. Some found the cat adorable while others were not hapy with how the group of student made fun of the scenario.
One Facebook user said:
"Iba tlg ang pinoy..khit hayop yn ndi dlt kinakatuwaan..ang pgliligtas s knila prng tao din dpt iturin..saludo ako ky manong n ngligtas..pero ung g*g*ng nasa video n tumatawa wlng kwenta.."
READ ALSO: Cat with two legs gains almost 500,000 Instagram followers
Another user said: "Nyahahahahaha lakas maka spiderman style ni moneng"
One netizen praised the men who saved the cat: "Nice one kuya you save the life impernes magaling syang mag-acrobat. God bless kuya."
The video already gained almost 360,000 views in less than a day.
READ ALSO: This baby's reaction to his cat is adorable!
Source: Kami.com.ph