- Regina Belmonte strongly disagrees with Philippine Star offering Mocha Uson to write for the broadsheet
- She added that Mocha Uson writing for the STAR is a disgrace to her grandmother's memory
- Regina is a well-seasoned writer and is the granddaughter of Congressman Feliciano "Sonny" Belmonte
The daughter of the publisher of Philippine Star, Regina Belmonte, strongly disagrees of Mocha Uson having her own column in their newspaper.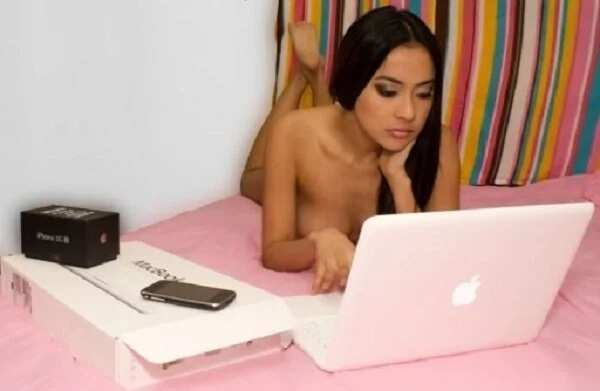 READ ALSO: The Philippine STAR welcomes its new columnist Mocha Uson
Regina tweeted her shocking response upon learning that Duterte supporter Mocha Uson is writing for their newspaper. She shared that she immediately texted her dad her disappointment. She asked why the broadsheet is giving "a garbage a bigger platform to mislead the country?"
READ ALSO: Mocha Uson reveals reason for her undying support to Duterte
In another tweet, Regina strongly said that having Mocha Uson writing for the Philippine Star to spread lies is a disgrace to her grandmother's memory, who founded the newspaper.
Soon after expressing her disappointment with their family enterprise, the heiress was attacked by a throng of trolls (also known as Duterte supporters).
READ ALSO: Why Mocha Uson's Facebook page must shut down
Based on her tweets, it seemed that Philippine Star is firm with its decision to give Mocha Uson. She said that the family sold majority of stakes of the paper and it is a company decision to invite Mocha Uson to write for the Philippine Star.
She said that she is irrelevant and holds no power in the company, but simply care. Her tweets indicated that she admitted defeat and hoped that having an editor will teach Mocha that "freedom and discipline go hand in hand."
Regina is a well-seasoned writer with her knowledge and experience gained from growing up in the family's enterprise. She has been contributing words and ideas to the media group since 2004 and was the YStyle editor of the paper. She is also a freelance make-up artist, certified by the Make Up Designory Studio in Berlin, Germany.
She plans to relocate in Berlin in early 2017 and not to return to the Philippines until 2022, probably due to her disappointment with the current state of Philippine politics.
READ ALSO: Customs chief denies appointing Mocha Uson as a consultant
Source: Kami.com.ph