EDITOR'S NOTE: This column contains themes and images that are not suitable for minors. Parental guidance is strongly advised.
A disturbing video showing an Asian maid being forced by her employers to drink the tea she made with her own menstruation blood from her underwear has gone viral.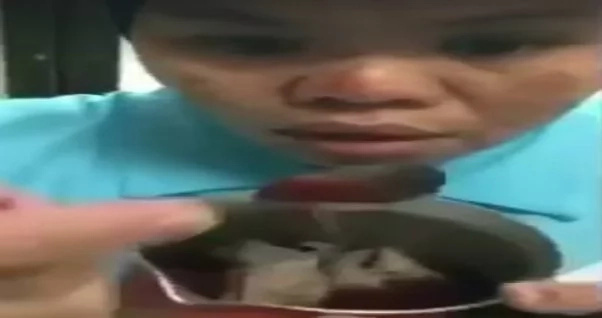 "Pasaway na kasambahay?! Nahuli ng umano ng kanyang amo na ginagawang TSAA ang panty na may regla. Kadiri naman," the netizen who shared the shocking video posted.
(A bad helper? She was reportedly caught by her employer making a tea using her panty with menstruation blood. It is disgusting.)
READ ALSO: Talented Pinoy kid from Iloilo impresses netizens with rendition of difficult Aegis song
After she was forced to drink the tea, the second video showed her getting arrested by a policeman for her dirty deed.
Many netizens slammed the maid for allegedly trying to make her employers drink a blood-soaked tea.
READ ALSO: Netizens applaud Pinoy grandpa for his unbelievable tree-climbing skills
However, some netizens theorized that the maid might have just been getting revenge against her abusive employers.
"This woman must have been subjected to extreme inhuman condition, desperate people resorts to desperate actions in order to get back at the abusers," a social media user posted.
READ ALSO: Greedy Pinoy taxi driver throws out old couple's baggage for refusing to pay extra fee
Some social media users also pointed out that the maid was wrong for making the disgusting tea but she should not have been forced to drink it.
"Mali yung ginawa ng katulong pero bakit kailangan ipainom sa kaniya yung tsaang may dugo?" a concerned netizen wrote.
(What the maid did was wrong, but why did they have to make her drink the tea with blood?)
SHARE this disturbing video with your family and friends!
The video below will surely disturb you as well.
READ ALSO: Brave Pinoy goes viral for hand-feeding deadly giant snake with chickens
Source: Kami.com.ph