Mark Anthony Fernandez suicide attempt inside jail possible
- Mark Anthony Fernandez reportedly tried to kill himself inside his cell in Pampanga
- The actor previously explained the bandages on his left wrist as injury during a basketball match
- Fernandez was arrested last month for alleged possession of marijuana, which he said he smokes to prevent cancer
Actor Mark Anthony Fernandez was sporting a series of band-aids on his left wrist, which indicated that he may have tried to commit suicide while incarceration.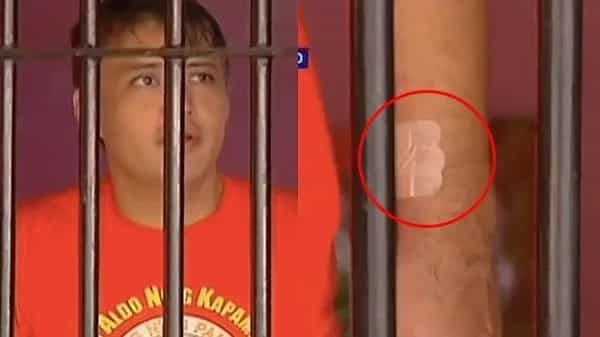 READ ALSO: Mark Anthony Fernandez gets approved for transfer to Provincial Jail
According to Philippine Star, government prosecutors are looking into reports that Fernandez had attempted to slash his wrist inside the cell. The report also cited a source from the Angeles City regional trial court that the actor took the scissors from a barber while he was having a haircut. The actor reportedly tried to harm himself then pointed the scissors to his inmates who might have tried to stop him.
READ ALSO: Mark Anthony Fernandez suffers in cramped Pampanga jail
When asked about his injury, Fernandez explained to reporters that he got hurt during a basketball game.
The son of the late Rudy Fernandez was transferred to the district jail at Camp Benito in Barangay Sto. Domingo from the Angeles City Police Station 6, which according to his lawyer Sylvia Flores was "too crowded." The actor's camp is insisting that he should be transferred to a more spacious cell in San Fernando City provincial jail. Police said that there will be no special treatment for the actor.
READ ALSO: Non-bailable offenses charged against Mark Anthony Fernandez
Fernandez was arrested last month for alleged possession of a kilo of marijuana that was found in his Ford Mustang. The actor also reportedly tried to bypass the police checkpoint.
In his affidavit, the actor said that he smokes marijuana to prevent cancer.
READ ALSO: Actor Mark Anthony Fernandez tests positive for marijuana
Source: KAMI.com.gh