- President Rodrigo Duterte slammed United States President Barack Obama anew
- The Philippine president told Obama to look for the meaning of "dignity" in the dictionary
- The president expressed condemnation after the US president criticized his administration's war on drugs
President Rodrigo Duterte once again slammed the president of the United States Barack Obama saying that the American leader "violated the dignity of the Filipino people."
President Duterte expressed his condemnation after the US president criticized the administration's war on drugs. According to the Philippine president, he was just defending the country and its dignity when he previously pronounced the separation of the Philippines from the US when it comes to foreign policy. Duterte said during his speech at a regional convention of the Integrated Bar of the Philippines in Manila:
"Mr. Obama, what went wrong? Get your dictionary. Find out the right meaning of dignity."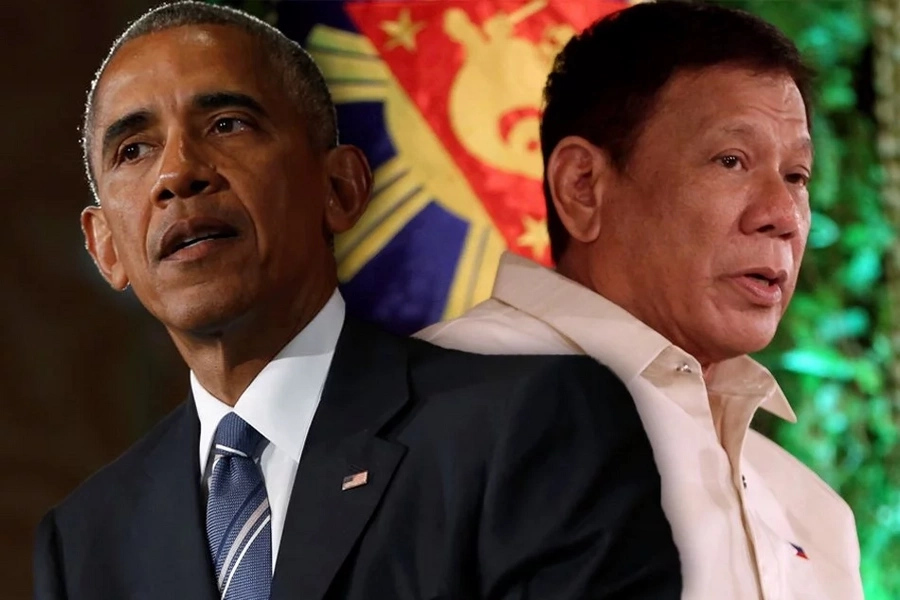 READ ALSO: PH stock market hurt badly by Duterte's Obama insult
Duterte reacted to the supposed threat of the US to withhold aid as the death toll due to drug war rises. He said:
"'Pag tingin niyo sa aming mga Pilipino, parang aso. I'm being depicted in your criticism as a dog tied to a leash at magbigay kayo ng pan ilalagay niyo sa malayo."
"You violated our dignity as a Filipino people. Mr. Obama… get your dictionary, find out the right meaning of dignity. Huwag niyo kaming ilagay na parang aso na matakot ako na mawalan ng aid."
The president, after promising not to curse again, can't help himself and uttered:
READ ALSO: PH President Duterte tells off US President Obama
"Sabi ko, putang ina ninyo. Leche ninyo. Putang ina talaga kayo. Because you violated our dignity as a Filipino people."
Obama previously cancelled his supposed meeting with Duterte as he was speaking out regarding the Philippines' need to implement the war on drugs "the right way".
READ ALSO: Duterte denies cursing US President Obama
Source: Kami.com.ph