- Gladys Reyes and Christopher Roxas will be having their fourth child
- Gladys hopes it would be a baby girl
- She said that this by far is the biggest age gap among her children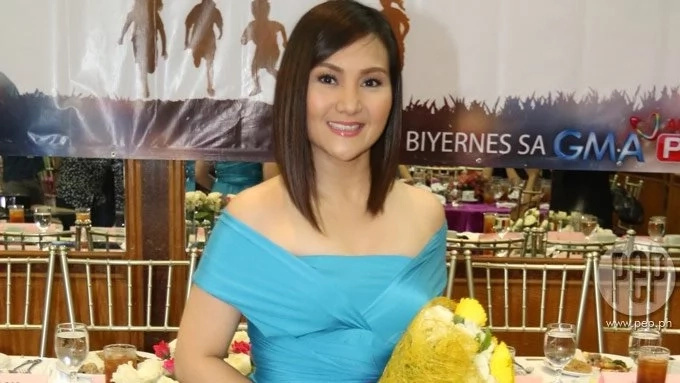 Gladys Reyes has every reason to celebrate, now that she is pregnant with her fourth child.
She is very thankful that she was still able to have another just before she gets to reach 40.
READ ALSO: Meet the 4 celebs who have extreme attitude problem
According to the actress, she learned about the pregnancy at the time that her husband Christopher Roxas was in the United States.
Instead of making a huge announcement, she chose not to as she wanted Christopher to learn about it first.
Reyes said that the gap between her third child and the baby she has now is the biggest one so far.
READ ALSO: Jodi Sta. Maria admits turning to drugs after husband split
Their eldest son is 10, second is 8 and the third is 6. So the couple was able to space their children well.
She said that she didn't expect her fourth pregnancy and they were all so happy about it.
She is hoping that her baby will be a girl since she already has two sons and just one girl.
READ ALSO: Kiara reveals why she turned down Miss PH Earth title
The actress also said that her husband is fine with a boy as the youngest so that they would just have one girl in the family.
She said that everyone in the set of "Oh! My Mama" is really taking care of her.
Babies do bring joy to the family, just like these super cute babies together with their little pets.
Source: Kami.com.ph